Pick the best Chinese University to study in China
To study in China, the toughest decision most students face is what University is ideal for them. The questions we get most of the time are – What is the best Chinese University for me? Or how do I select the best University for my study in China? The answer is not straight forward, but there are some factors to consider to choose the right University to study in china.
A nation as large and diverse as China with several universities, the decision to select a single university to study is indeed a daunting task, But fret not! These are the reasons that China Scholar exists to make your study decisions in China smooth. The University you study in China will impact your experience and professional outcome. This is very important, and we encourage you to pay close attention to the points below.
First of all, you need to understand what you want from your decision to study in China. What outcome do you want? For some, they would like to develop their professional skills and settle in China.  But others will love to explore the culture to add to their adventure for a prospect back home. The opportunity to achieve more with little budget, specific cultural experience, or even the edge to explore entrepreneurship are similar drives for most International students considering to study in China.
Before you finalize on studying in China, there are many things you need to crack your head fixing. The place of your study, your visa, flight tickets, but most importantly: the school that fits you most. Thousands of schools in China could offer you an enjoyable learning experience. Therefore, it could be challenging to select your favorite. This article will give you more information about when, where, and how to choose your preferred institution.
1. Your Expectations- What do you want?
In the past, the government regulated many Universities, but now the Chinese higher education institutions have a lot of freedom to design programs. This has led to more diversity in the study offer, which also makes a study in China very attractive to international students.
China has an ancient civilization, the oldest in the world, to be exact. The country has a wide variety of peoples and cultures, which creates many traditions and religions, so there is so much you should expect to achieve. The Chinese economy is currently the fastest-growing on earth. All these make China a fascinating study destination.
If you are considering access to opportunities presented by the Chinese Economic boom, then top tier cities will be ideal. So Universities such as Peking, Tsinghua, Fudan, Shanghai Jiaotong, etc. will be excellent.
But if you want to meet culture face to face, we will recommend Universities like Qingdao University, Zhejiang University, Nanjing University, etc.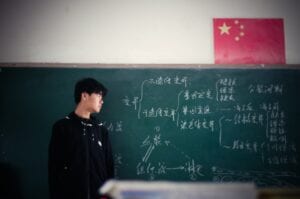 2. Type of Course or Programs of interest
The most important thing is that you first rely on which course you want to study. Consider your major, and then you can start looking for universities that rank higher for teaching these subject areas. There's no point in picking a university first, and then later deciding what course to study. If they do not fit, you will end up making a severe mistake.
I will provide the China Scholar approach as an example. We help you reflect on your life goals to design a study plan as well as a career plan. We then fit your course and program decisions into these life-long goals. Based on the outcome, we select top-ranking Chinese universities that can help you achieve your goals.
3. University Ranking and Reputation
One of the essential indicators after filtering and identifying universities that provide your desired course or program, the next factor you need to consider is University Ranking. This is a rough indication of the reputation of the University but will not necessarily guarantee quality. International University Rankings such as QS University Ranking system and Times Higher Education Raking are reliable guides. But there are several factors they do not take into consideration. Factors such as academic citations do not necessarily mean the University offers quality education in all subject areas. That's why you need an expert Admission Service provider to assist with your Chinese Admission Process. China Scholar will also consider campus experiences, Teaching, and learning reviews sent by existing students per course areas. These usually turn out to be quality indicators.
Tsinghua University is not a good university for Humanities and social sciences, while Peking University is undoubtedly a social science university. Shanghai Jiaotong University stands tall above Fudan for Sciences but not Language programs. Attending a reputable Chinese university is essential to your future goals, and we leave no stone unturned.
4. Campus Location, Facilities, Design, and Lifestyle
Is the University close to the city center or far from the city? If your campus is far away from the city center, you will be missing out on some critical networking events. You should also consider ambiance and University facilities if you like to live in a campus dormitory, then you should find a university with dormitory facilities. Living off-campus could also give you a good experience and will make you more independent. Do note that renting your apartment will cost more than living on campus, although the prices for rent are relatively low compared to the average European rates.Living on campus is, of course, quite an adventure, and you get a lot of independence and responsibility.
5. City and University Location
Selecting the best environment to study in China, the of city to study in China factor is essential too. If you expect to meet more ex-pats already living in China and the network, Beijing, Shanghai, Nanjing, Shenzhen, Guangzhou, Tianjin are rock solid to achieve that. But if you expect to meet real Chinese Culture, cities like Zhengzhou, Qingdao, Jinan, Jilin, Dalian, Hainan will be the ideal choice of cities.
Your appetite for Climate, the daily cost of living, and environmental factors should also be at the center of your decision. Big cities have higher rental charges but don't worry if you have a full Chinese Government Scholarship.
6. Admission Process to the University and Qualifications
You can't just enroll in as many universities in China, but you cannot ignore their admission procedures. Universities have their admission conditions, and it is your responsibility as an applicant to make sure you meet all those criteria. Every University in China requires additional documents from international students. You need a visa before you can go to China anyway. Additionally, for all the documents that you need specifically for your school, you should get in touch with the admission office. While reviewing the admission process, it's easy to see those universities that do not match your expectations or whose admission requirements are higher. China Scholar vets your application to ensure the documents submitted meet their admission criteria. We also help vet your Resume and Personal statements.
7. Facilities of the University
The facilities that University offers is another factor that can play a role in your choice. Although this is not so important, applicants who love sports should be interested in making sure the University is well resourced. Some universities offer forms of housing, library facilities, hobbies, associations, clubs, workshops, etc. Each University has its activities and goals. The facilities of a university will impact student exposure and experience.
8. Tuition Fees and Budget
It is essential to check your budget and decide how relevant the fees are to your study decisions. University Tuition fees universities such as Peking University, Tsinghua University, Fudan University, and Beijing Normal Universities are usually 20% to 40% more expensive than less prestigious universities in smaller cities. Don't be deceived; you can find quality Bachelor or Master degree programs in second-tier cities like Qingdao, Hainan, Dalian, Chongqing, etc. Your budget will also determine the type of University you should be applying to. This is irrelevant to students who have partial or full Chinese Scholarships.
9. Scholarships
Chinese Universities provide over ten different types of Scholarships to foreigners. There are government-sponsored scholarships, University and Municipal authority Scholarships, and many more. The number of applicants who apply to the University will determine your success rate. But we will encourage that you submit your application documents early enough. China Scholar provides scholarship application services for those who need it.
10. International student population
The number of other international students studying in universities may be a factor. If you want to belong to a community of students, then you may select campuses with lots of International students. Else this might not be an essential factor.
11. English taught or Chinese Taught programs
There are English taught programs and Chinese guided programs. Applicants who already proficient in Chinese up to HSK5 or HSK4 could select courses taught in Chinese. Applicants who are not Chinese proficient may select English taught courses, but also, there is an opportunity to better your Chinese for a year before resuming studies.
12. Working During Your study
This may be an essential factor. Can you work while studying in China? Some universities provide work and internship schemes for their students. Career Advisors match you to available corporate opportunities. Career Offices in universities like Fudan University, Peking and Tsinghua have well-established job boards.
13. Alumni Community
Alumni communities (an association of former students of a college or university) are very vital, especially for providing opportunities for jobs and connections. While some institutions have well organized Alumni communities, others do not.
Making your Choice-The decision should be Yours.
Make a thoughtful choice based on the course of study you want to follow. Don't make the same choice as your best friend because you can't miss her, because that study might not be what you like or want. You will make new friends, even if you end up in a big city where you don't know anyone. Focus on your studies, and especially enjoy your student years, because those are the best years!
Sometimes it could be tough to get into the University that you like because many schools in China are top-rated and receive too many student applications. Therefore, try to select multiple schools; otherwise, you might be very disappointed if the school does not choose you.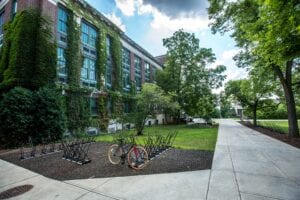 Getting your Diploma in China
Earning a diploma is achieved by following an education offered by a technical or community college. An advanced diploma program usually takes one to two years for most students. A diploma provides more jobs and training opportunities.
The Ministry of Education is in charge of regulating education in China. The government often provides partial funding of higher education in technical and public universities. The Chinese government also has an academic curriculum that allows students with professional skills to nurture their talents, a scholarship for this may also be applied.
Semester / Year / Summer Course in China
Short term courses offer credit to applicants and usually will not exceed a year of study. The courses offered are in a wide range of different topics at each stage of academic development. Many people, regardless of their step in education or career, can benefit from the wide variety of summer courses available. If you seek to do a summer course in China, it is essential to research the weather of your destination as well. The Chinese Climate is very different from what we are used to in the western world.
China is a country of contrasts when it comes to Climate. For example, if western China suffers from heavy rains, there may be a sustained drought in the east. Also, the different seasons can provide the only contrast. In the North, the mercury rises on average to 35 degrees, while in winter, it freezes with the same digits!
Roadmap to choose where to study in China
Try to take the following steps to get the best experience during your schooling in China:
You are now ready for your adventure in China. Double-check everything before your leave. If you are dedicated to do well at school and follow all rules and laws of China, then you will have a fantastic time in China. A story you will never forget.
China Scholar supports Applicants who wish to study in China with our customized Value-driven services. We have designed a professional application system to save you time and stress. Our Admission Advisors and Coaches support you through Planning, Course Selection, Choosing University, till visa application. We provide assimilation services and orientation. While in China, we help you succeed on campus with our Campus support services. Our Career Development services will match you to companies for internship and work experience. You get exclusive access to our communities and free entry tickets into our partner networking events. It's comprehensive and customized.