What to study in China
Choosing a study can be quite challenging, especially if you go abroad. China could be a country that you are not that familiar with, which makes it even harder to choose what to study. In the past few decades, Chinese Institutions have become extremely popular for International Students. Therefore, the Chinese colleges and universities have become more open to foreigners and made some changes in their school system. Now that you know that China is a fascinating country to study, how do you choose your study?
Program Types
Chinese Language Programs
You can study the Chinese Language for a Year, Semester in china and get credit transferred to your university. International students who want to study the Chinese language in China have two options. Either enroll in a Chinese Language University or select a qualified Language School in the city of your choice. Some of the top Chinese Universities offering Chinese Language Program are Fudan University, Peking University, Beijing Language and Culture University, Bejing Normal, and many more. It is easy to pass the HSK Exams if you study in Mandarin in China
All roads lead to China during the summer. Most international students consider China a great destination to spend their summer for fun and immerse themselves in the culture. They enroll in internship Programs, Short term Language lessons, travel, or entrepreneurial camps. International students who want to experience China first hand before deciding to a student here may come over the summer for an authentic experience.
One of the emerging destinations to study a bachelor's degree in China. Over the recent past, several Chinese Universities have emerged to be one of the best universities in the world. The Bachelor's degree develops students' analytical and mathematical skills, and problem-solving skills, and sharpens their Research abilities.
International students could take Bachelor's Degree courses in world-class universities like Peking University. Tsinghua, Fudan University, Zhejiang University. Cities like Beijing, Shanghai, Nanjing, Chongqing, Hainan, etc. present fantastic opportunities for international students
Are you looking for a dynamic environment with exposure to exciting culture and also new opportunities? China offers both experiences, and most international students prefer to do their master's degree program in China. Study Master Degree in China for an immersive experience. There are many graduate jobs and internships to shape you for the future.
Top Chinese Universities offering master's degree programs are Shanghai Jiatong University, Beijing Institute of Technology, Chongqing University, etc. Interesting master's degree courses are Engineering, IT and Programing, Business, International Trade, etc.
Chinese Universities are on the rise stopping the world university ranking chats with and their popularity surging through the roof. The government has invested so much into boosting their university capacity in terms of recruiting the right faculties, curriculum improvement, and also through global collaborations.
The internationalization phase of Chinese Education has been very successful thus far. Study Ph.D. in china and secure admission for innovative research topics. Get the best study abroad experience and several opportunities to secure University jobs after graduation.
Study Mode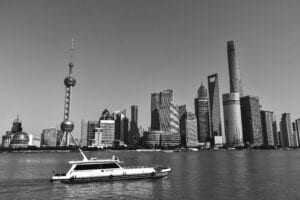 Steps of Making your Choice of Study in China
Step 1: Follow the student life
Follow student life on social media. Instagram is an excellent place to get impressions of a student's environment. Also, almost all institutes, students, and study associations nowadays have a Facebook page that you can keep an eye on. This gives you a feeling of the atmosphere in a city and at an education. You can also try to find Chinese social media pages if you are familiar with how it works. This will give you an even better insight into what you can study in China, and what fits best with you. You can also find the social media pages of travel agencies or education consultants that arrange study programs for international students in China. These can show you the experiences of other students like you!
Step 2: What makes you happy?
Find out what makes you happy. For example, this can start with making a list of your personal life. Do you get happy playing football, or just from writing poems in your room? It may have nothing to do with your studies, but it helps you. Playing football fanatically tells you the following things: winning, teaming, goal-oriented, speed, and discipline. And writing poems tells us that you like to work alone, be patient, think about content and form, and be creative.
You can do personality tests online to see what fits you most in case you do not have any idea yourself. This can help you a lot when making a study choice in China.
Step 3: Online research
Desk research. Or, in other words: get an online orientation on the websites of the Chinese colleges and universities to see what type of courses they offer. In the past few years, this has become a lot easier because almost all Chinese schools that are open to international students have their website in English too. Other than looking for institutions, you can also find which studies are popular in China, and about their tuition fees.
Step 4: What do you think is essential?
Think for yourself what you think is essential: enroll in a course that prepares you for the future, or a study that you have a lot of work prospects with and can earn a high salary? Can't you do both? Yes, sometimes you are lucky, and your area of interest happens to be an industry or work area with which you can earn a lot of money later on or where the offer in jobs will attract. But unfortunately, it's not everywhere. Check out the list of studies you can use to make the most money later on.
After the first four steps, it is smart to make a list of possible studies. Don't make it too difficult for yourself; three options are more than enough. Once you've made a list, you can move on to step 5.
Step 5: Compare the students' stories.
Read and hear the stories of students doing studies that are within your area of interest. You should look for real interviews with students who are studying. So you don't get to only hear about what is good about a study, but also what's difficult and why they have doubts about continuing after the first exam period.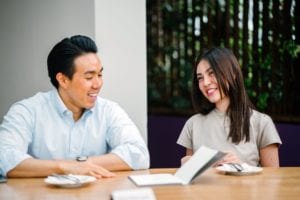 Step 6: Which Course is best?
Compare the performance of the different courses across the country. You may want to go to Beijing, but if the same education does better in Shanghai or Guangzhou, it is worth considering to adjust your city choice to this. To find this information, you can look at the University Rankings and what their specialty in studies is. This way, you have a good overview of which studies fit which school and can also give you a better idea about what you want to study.
Step 7: Discuss your top 3
Discuss your preselection with your friends, family, and your parents. It's good to come up with your shortlist and desk research, especially with your parents. The more focused you get with your ideas, the better they can give you advice and stand behind your choice. In the end, you will have to do the study yourself, so choosing someone else's might ruin everything for you. Compare, discuss, and then make the right choice yourself!
Step 8: Experiences
To make a study choice, open days and walk-along days and the websites of further education are the most important sources of information for most young people. The main selection criteria are the content of the training, the quality, and job opportunities.
Of course, it is difficult to attend open days in China if you are still in your home country. Therefore, to get the relevant information you need, you should get in contact with experienced students. These people can help you with all the questions you have for them, and might even refer you to their previous school. This can help you out a lot and will save a lot of time and stress.
To get in touch with those types of students, you can always check the review pages of education consultants that provide study programs and internships for international students like you. When you read about other people's experiences, you have a better overview of what you want and what you will choose.
After following all the steps above, you should be able to select your study in China. In case you need some extra help, you can always get support from consultants that are experienced in China. These companies can provide the service you need and make sure you have a pleasant experience. Sometimes all you need is a little push in the back for choosing a study program. Also, if you have selected the right course for your study in China, you should even know which Institution you want to attend. When you have settled both your study and your school of choice, you are ready to start preparing for your trip to China. This requires some effort because there are many important things to do, such as: applying for a student visa, applying to the university, packing your luggage, etc. Do not worry, though! You can find everything you need online, which just requires a few minutes of reading. This can surely grant you a fantastic experience for your study in China!
Best Cities to Study in China
China has over 5000 years of history, rich culture, diverse people, and opportunities for the modern-day youth. You will experience a mix of culture, order cosmopolitan cities, busy cities, efficient transport systems, and above all, quality education. As the people of China are very diverse, so are their cities. You will find coastal cities like Qingdao, Hainan, Shenzhen while others are very cultural like Chongqing, Beijing, Nanjing, but also Shanghai, offering life in financial capital.
Some of the top cities to study in China are;-
Beijing
Shanghai
Shenzhen
Hangzhou
Tianjin
Xi'an
Want to study in China? China Scholar has a comprehensive admission and career development opportunities. You will get admission into top Chinese Universities, full career guidance, Internship support, Job matching,
Enquire now for free and speak with our Professional Admission consultants