China is the hottest Destination to Study Abroad.
Over the past few years, China's economic development has been impressive. Remember that before China was imitating foreigners and was known as copy cats? Well, the story has changed; in recent years, China has made a tremendous impact on the world with efficient manufacturing systems and innovation. They are the largest trader in the world and known for top technological breakthroughs. There are more fortune 500 companies in Beijing than any other city in the world. International students nowadays prefer to study in China!
The opportunities are enormous. As an international student studying in China, you will experience an authentic Asian culture like never before. These Unique experiences present career opportunities to work in a company of your dream. Most international students end up living and working in China or even setting up their own companies. Furthermore, the environmental beauty, scenery, and luxury surrounding life in China.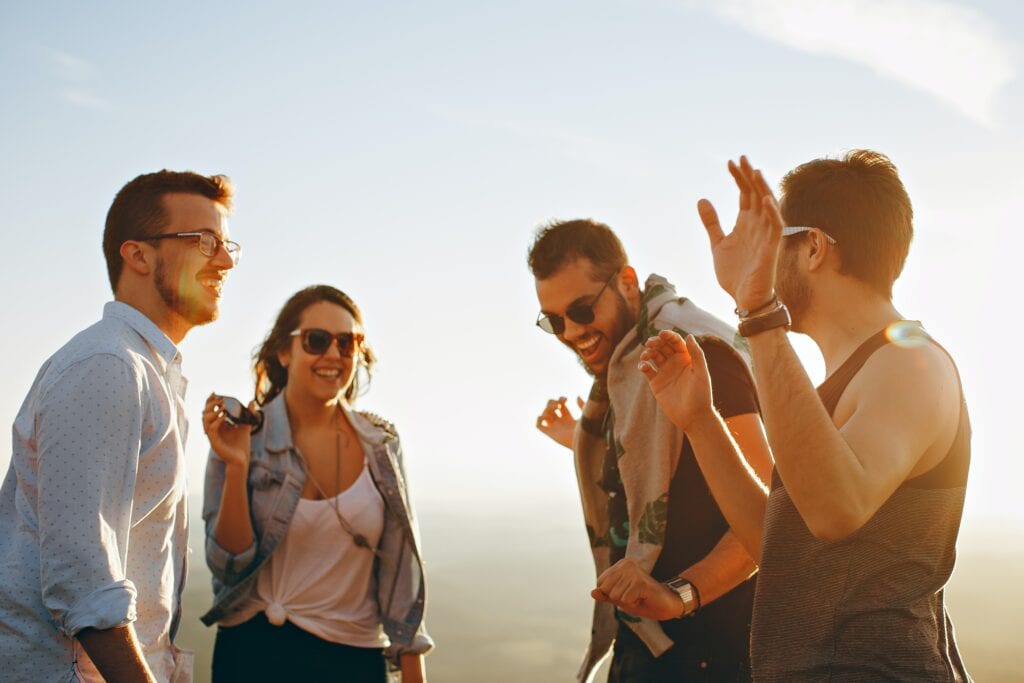 China's Development
Nothing is more envious than China's mobile payment, and the technologies making life easy. Now, in China, you don't have to bring a wallet, because a mobile phone can solve everything. In foreign countries, although you can also swipe credit cards or use mobile payments, it is far from China's convenience and speed. And China's various credit life is also increasingly perfect, such as some loans are also very convenient!
On number one is China's high-speed rail. China's high-speed rail technology is in a leading position in the world. This makes foreigners very envious. China's high-speed rail speed, comfortable experience, cheap fares, all-round routes, is difficult for many countries to reach, even the United States does not have a high-speed rail as good as China's!
Another one is China's e-commerce platform and express delivery, and many foreigners say that China's online shopping system is perfect. Buying goods online compared to other countries is much faster. And the things you can buy online are endless, as long as there is a market to sell, you can buy it on the Internet in China!
China's shared bicycle can be said to provide China with a lot of conveniences in mobility!  And then there's the speed of China's infrastructure that many other countries marvel at. The scale and speed of infrastructure are also being reconstructed were needed by Chinese companies.
The most important one is that many foreigners feel that China's security system is excellent; they walk on the road in the middle of the night, do not have to worry about being robbed, shot, or other criminal acts. And in many countries abroad, these are unthinkable.
Chinese Tuition Fees and Scholarships
How much is the tuition fee for each university in China?
Compared to other countries, China's tuition fees are relatively low. When looked at the quality of the institutions that China has to offer, combining that with the low tuition fees makes it very attractive to international students. Additionally, it is easy to get a scholarship when doing a study in China as an international student. This makes studying in China affordable and sometimes even free!
How to solve the difficulty of dealing with tuition fees
Many schools have detailed introductions to student-entry loans in their admission letters. If you have any difficulty in dealing with tuition fees, you can choose to apply for a scholarship or the student-entry loan in case you are not able to get a scholarship. If there are any problems in the process, you can directly consult the class guide.
Apply for tuition deferred payment or consult whether there is tuition reduction or exemption. If you can't pay for the tuition fee in time, you can explain to the tutor to postpone the tuition payment. Besides, the tuition reduction policy of each college is different, so it is best to ask for help.
Does the school have a policy of tuition exemption?
Guaranteed to take scholarships every year, there are many types of scholarships in  Universities, such as Chinese Government scholarships, university-bound scholarships. The amount of national scholarships is around 30,000 RMB. So if you can get a scholarship for each academic year, you can easily afford the pressure of tuition fees. Scholarships require good grades, many participation in school activities, high-quality reports, etc., to achieve the standard only hard work.

Lower Cost of Living in China
International students on the smallest budget could study in China without incurring debts or pilling debts to be paid later.  Americans can pay off all costs during their stay in China without seeking government help.
The cost of daily living is equally cheap and less expensive. Check out a comprehensive article on the cost of living for international students in China
Cheaper to Study in China
Compared to its peers in the US, universities in China offer equivalent education at a much lower price, including for international students. Tuition fees for all four years at some Chinese universities are cheaper than a year at some of the western universities. Affordable tuition at Chinese universities is, therefore, what attracts international students to study in China.
China is one of the best study destinations for international students. They offer excellent courses at their prestigious universities. Beijing, the official capital of the Chinese people, is, for example, a fantastic city to do a study offering many high-quality universities. These schools provide knowledge and skills that are applicable and can be adapted to situations that require local and international interactions.
Chinese Universities are also open to students looking forward to acquiring an undergraduate, Masters, and Ph.D. degrees.
Course Available for International Students
Most of the popular courses International study in China are Mecial Science, Journalism, IT, Engineering, International Trade, Business Management and many more
Want to Study in China? You will love it.
Everyone should be able to study in China in a lifetime. The culture is beautiful and unique, as well as the experience. China Scholar provides admission services and career development programs in China. We have changed the face of admission to include a comprehensive service package. Our clients do not have to worry about making study and career choices alone. We have Ph.D. holders, professors, and experts in these fields who support our students to make life long decisions.
Aside from getting admission into a top Chinese University, you get career consulting, Internship placement, job matching, Campus support, Assimmialtion services, and access to our student communities all year round. Submit the inquiry form to book an appointment with our team