China Student Visa Tips
Yes, you're going to China! But now you need a China student visa. Unfortunately, as far as visas are concerned, China has a procedure that makes the entire process bureaucratic. For an application, you must meet various conditions and submit different forms and documents. You need to reduce stress and save time during the China student visa application. This article will come in handy during your visa application process.
Let's start with the classification of China student Visa. If your study in China lasts for more than six months, you need a type of China student visa marked as X1 visa. An X2 visa is issued to international students for a stay period of fewer than six months.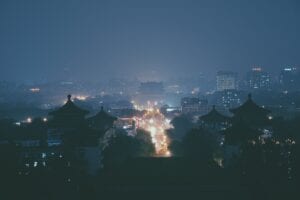 What do you need to apply for a student visa for China?
The specific requirements for a visa application can change quite a bit depending on the country of origin, so check the Chinese EMbassy Website frequently or speak to your visa agency.
At China Scholar, we assist our applicants through the visa application process. From gathering the relevant documents to filling forms and preparing you for interviews.
In any case, you will need these documents:
Proof of admission to a Chinese educational institution (Admission Notice);
The Visa Application Form for Foreigners Wishing to Study in China (JW201 or JW202);
The Physical Examination Record for Foreigners. This certificate is a mandatory medical examination for international students who will stay in China for more than half a year.
Your passport valid for six months ( We recommend one year) and free two more pages for visas. Besides, you also need a copy of your passport's information page.
A completed privacy form.
Add a passport photo that meets the requirements of the embassy.
Booking confirmation of your flight to China, this must be a return flight. This confirmation is a requirement for short term applicants and students from the Netherlands and other countries.
For X2 applicants, you need a Hotel confirmation for at least one night, and it is best to have the documents for the whole period. For example, an overview of Booking.com is enough for this, and you may even consider canceling this hotel again once you have saved or printed the outline.
An overview of your itinerary with the places you're going to visit. You need to include all the dates, accommodations, signature, and date. If you don't like plans, this may sound scary, but no one will stop you from moving away from this proposed plan.
Depending on your situation, you also need the following documents:
Are you married? Then you also need a copy of your partner's passport.
Do you have a job? Then submit a signed employer statement on stationery (or with stamp) of the company.
Are you a student? Then you have to be able to prove this with proof of registration.
Are you unemployed, retired, do you have your own company, or don't have a job? Then you have to prove that you have sufficient financial resources.
How long in advance do you apply for your visa for China?
Your visa usually expires within three months. That means you have to travel to China before then. From then on, it will be valid for 30, 60, or 90 days (depending on your request). It is, therefore, not useful to apply for your visa more than three months in advance. The most ideal is somewhere between 3 months and one month before your trip. You may not need expedited service, as processing time is less than a week but, some visa services also offer emergency service.
When don't you need a visa?
All international students arranging to study in China will need a visa. In certain cities, you may stay for a short period without a visa. You can apply for a transit visa exemption. In many cities, including Shanghai and Beijing, you can stay in China for 144 hours and in other cities for 72 hours. In all cases, you have to be able to show a ticket to a third country, and that may also be Hong Kong, Macau, or Taiwan. If you fly back from your own country, you are not transiting, and therefore you will not be eligible for such a transit visa.
What visa do you apply for when you visit friends or family?
With this intention, you are not a student, so you don't need a student visa, rather a tourist or other classification of visas. If you visit friends or family in China, in some cases, you can also apply different types of visas. You may have to provide additional documents, such as an official invitation. For this reason, it is often easier to apply for a standard tourist visa. As you could read above, you should be able to show a hotel booking for this. In that case, you can book a hotel through sites such as Booking.com and cancel your visa after requesting your visa. That's also true if you plan to stay in an Airbnb.
The information you pass on when applying for your visa shows that you plan to spend time in China as a student, but that doesn't mean you can't change your plans. Sleeping somewhere other than you indicated on your visa application is not a problem either!
When do you need to register at a police station in China?
NO matter the visa you hold, all visitors to China must register with a police station in the city where you stay within 24 hours. In most cases, you don't have to do anything about this, because hotels and hostels do this for you. However, if you don't stay in a hotel, for example, because you visit friends or family or sleep in an Airbnb, you'll have to arrange that registration yourself. Sometimes you can do this at apartment complexes, but sometimes you have to visit a police station to fill out some forms. If you don't, you'll theoretically risk a fine, although in practice this hardly ever seems to occur.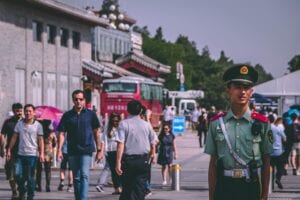 Medical examination
International students who want to study in China for more than six months must present a copy of the Physical Examination Record for Foreigners, plus a blood test report. The complete file is only valid for six months from the date of testing. So first, consider your departure date before completing your physical examination form.
Chinese Weather and climate
China has different climate zones. We divide China to:
Northern China (region: Shandong, Hebei, Shanxi, Shaanxi, Ningxia, Inner Mongolia, Beijing, Liaoning, Jilin, and Heilongjiang).
Northern China has both a country and desert climate with winter temperatures of an average of -15 to 5 degrees and an average of 20 to 30 degrees in summer.
Southern China (region: Sichuan, Hubei, Henan, Anhui, Jiangsu, Shanghai Shi, Zhejiang, Fujian, Jiangxi, Hunan, Guizhou, Yunnan, Guangxi, Guangdong, Hong Kong, and Hainan)
Southern China has both a sea and a tropical climate, with winter temperatures averaging 5 to 20 degrees and an average of 30 to 40 degrees in summer.
Western China (region: Xinjiang, Gansu, Qinghai, and Tibet).
West China has a desert and a high-level climate with winter temperatures averaging 0 to -15 degrees and an average of 25 to 40 degrees in summer.
Best travel time
April, May, September, and October are the best months to travel to northern and central China. April and May are the best months to travel to eastern China. May, June and September are the best months to travel to southern China. This way, you will avoid the cold winter period and the months with the most rainfall.
Language
In China, several languages are spoken. The most spoken language is Mandarin Chinese, in addition to Cantonese; Wu and Hakka are spoken on a local scale. In China, there are several dialects.
Emergency
If you need the help of the police, fire brigade and ambulance in the event of an emergency, you can use the following emergency numbers:
Police: 110
Fire Brigade: 119
Ambulance: 120
Road accidents: 122
Dial these numbers only in case of an emergency. As a tourist or student in China, you should follow the Chinese laws and rules, and therefore should not make use of these emergency numbers in any inappropriate way.
If you have decided to study in China, I am sure you will not regret it. It will be an adventure of a lifetime. You may need assistance completing the admission process or someone watching over your shoulder to make sure you are doing the right thing. That's China Scholar's specialty. We combine Study plans with career programs in China such that you get admission to a prestigious university in China, with an internship, campus assimilation, orientation, study support, and 100% access to our community. We wish you all the best!