The best Universities in China for International Students
The best universities in China have become one of the top-ranked on the global stage. While Chinese students are studying abroad, more and more foreigners are coming to study in China. Every year, over 500,000 International students study in China. The most popular source of International students in China is Australia, USA, Thailand, South Korea, and many more. According to the reports, 11.2 percent of Australian students choose to study in China, making China the top destination for Australian students studying abroad. It is an indication of the growing partnership between Australian and Chinese universities, and the same could is true of other countries. But what makes Chinese universities so appealing for international students?
Chinese Universities are becoming popular and reputable among international universities. Their ranks are surging, and they support their students on their career journey. It is also evident that China presents so many opportunities for international students, from entrepreneurship to jobs.
So are you considering studying in China?  This article will tell you more about the best universities in China.
Why International Students Choose China
China's ministry of education has released statistics on overseas students coming to China in 2018. According to statistics, in 2018, 492,185 international students from 196 countries and regions studied in 1,004 institutions of higher learning in 31 provinces, autonomous territories, and municipalities directly under the central government.
South Korea topped the list with 50,600 students, according to the data. The main reason for this is that the economic, cultural, and political exchanges between China and South Korea are quite close. Due to historical reasons, the Korean people have a stronger sense of identity with Chinese culture.
The number of Chinese learners in Russia has grown tremendously over the past decade, from 17,000 in 2007 to 56,000 in 2017. According to a statement by Russia's deputy minister of education and science, the Russian college entrance examination will include Chinese as an optional foreign language subject. The number of Russians studying in China to exceed 100,000 by 2020.
Meanwhile, students from Thailand, Pakistan, the United States, India, Japan, Indonesia, Kazakhstan, and Laos are increasingly studying in China. let's start from the top-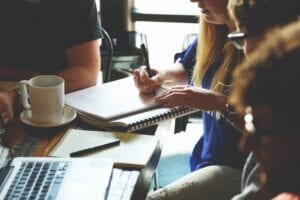 1. Tsinghua University
Located in the northwestern part of Beijing, Tsinghua University is surrounded by many historical sites. The university, founded in 1911, began to function adequately in 1928. Tsinghua University has a high level of interaction between Western culture and ancient traditions. Since China developed as a nation, Tsinghua University has grown at a very rapid pace. Currently, there are more than 20 schools with 59 departments, ranging from Engineering, law, education to philosophy, and art.
Tsinghua's motto: 'Self-discipline and social involvement' and the spirit of 'Actions speak louder than words' remains the driving force behind innovation in this school. Indeed, they have replicated this model in every part of the institution, and they have seen growth.
As one of China's most prestigious and influential universities, Tsinghua exists to cultivate the right habits among global citizens who will thrive in today's world and become tomorrow's leaders. By pursuing education and research at the highest level of excellence, Tsinghua develops innovative solutions that help solve pressing problems in China and the world.
2. Peking University
Peking University is a prestigious international and national university. And the campus, known as "Yan Yuan" and Yan Garden, is located in the Haidian District in Beijing's western suburbs. This university prides itself on its exceptional teachers and trainers, including 48 members of the Chinese Academy of Sciences (CAS), nine members of the Chinese Academy of Engineering (CAE), and 21 members of the Third World Academy of Sciences (TWAS).
Beijing has effectively combined research into important scientific topics with exceptional management training. To that extent, a high level of specialized knowledge and professional skills is taught and practiced by them. The whole goal is not only to improve education and research but also to promote interaction and mutual promotion between different disciplines. That is why Peking University has become an education and research center and a new type of university, which includes various branches of learning.
Students in Beijing are trained in leading innovations related to better educational practices in the country. Currently, Peking University's acceptance rate for international students is 29%. It is expected to fall due to competition for fewer places. That's why Beijing will remain one of the best cities for international students to study in 2020.
3. Shanghai Jiao Tong University
Shanghai Jiao Tong University (SJTU) is a higher education institution that enjoys a renowned reputation in China. It is located in the heart of Shanghai offering Bachelor's, Master's Degrees, and Ph.D. Programs. They currently belong to the top research-oriented and internationalized universities throughout China. SJTU has more than 30 departments, 31 research institutes, 13 affiliated hospitals, and six directly affiliated companies. In these departments and schools, there are more than 16,000 students and 30,000 students.
The faculty team consists of a large number of prestigious prize winners in different fields. Because of their hard work and tremendous work rate, SJTU enjoys a high level of scientific and technological innovation.
In 2017, the number of SCI articles cited from Shanghai Jiaotong University. Article reviews peaked with the total number of 6,912, including 3,255 outstanding international papers and 4,659 excellent domestic papers, topping Chinese universities. Because of the fantastic results this school has, they have become an educational destination for both local and international students.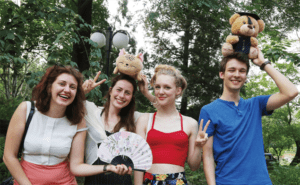 4. Zhejiang University
Founded in 1897, Zhejiang University is based in Hangzhou, the capital of Zhejiang Province. There are more than 37 colleges and schools in this university, in addition to more than 600,000 alumni members. Currently, the enrollment rates are 54,641, with the student's population of 25,454 and 7,074 international students.
One good thing about this school is 57.6% of men in school against 42.4% of women. This does indeed show that more and more women are doing a study in this modern era. Also, students from more than 140 countries follow school programs with more than 14% from low-income homes.
In Zhejiang, seven campuses are on more than 1,450 hectares of land. Moreover, there are five libraries from which students can gain knowledge about necessary things. A great way to build communities is to make sure student unions hold out. That's why there are more than 150 student associations in this school.
In 2018, Zhejiang University funded research coordination of up to 4 billion yen. The result is prominent in more than 140 companies that have created them. In short, Zhejiang University's acceptance rate is 27%, as they remain one of the best universities in China for international students.
5. Fudan University
Fudan University started as a high school before eventually becoming a university. This school adheres to the spirit of patriotism, solidarity, sacrifice, and service. For this reason, they are distinguished among their peers.
There are currently 13,623 undergraduate students in Fudan in addition to 22,617 graduate students and 3,672 international students. Moreover, there are 17 affiliated hospitals on their campus with several nearly 2,439,100 square feet.
Fudan wholeheartedly believes in research and education that forms the basis of the Centre for Faculty Development, Centre for General Education, Humanities and Social Sciences and Science, Engineering, and Medicine. Above all, Fudan has an excellent campus environment, so it is one of the best universities in China for students.
6. Sichuan University
Sichuan University is one of China's best universities under the Ministry of Education. This university is located in the famous cultural city of Sichuan Province: Chengdu. And it has three campuses covering 470 acres of land. The campus environment makes learning very easy and enjoyable and also stimulates sporting activities.
Sichuan has more than 12 types of studies, including; engineering, humanities, science, economics, and law. It also has 34 colleges, a postgraduate college, and an overseas education university.
Throughout its history of education, Sichuan has a rich cultural heritage that stands on a reliable basis. The new management mechanism they have makes it possible for teachers to carry out educational activities while the students act as the center of education.
To date, Sichuan University strives for quality education through an integrated multidisciplinary approach. The student body in this institution has more than 3,400 students who are an expression of an accommodating surrounding culture.
In research, Sichuan has shown great courage, which has also increased the number of laboratories and engineering centers. The university libraries have a collection of more than 6.65 million books, and the Humanities Museum houses more than 85,000 objects.
Currently, Sichuan University's acceptance rate is 25% for international students, and the number is likely to fall.
Other universities
Of course, many excellent universities in China are also becoming more popular for international students these years. Above are some of the highest-ranked universities in China. And they are increasing in the rank of top universities of the world every year. One reason why Chinese institutions are becoming so popular is because of their internationalization. Many Chinese universities have adapted standardized curriculum, which makes it more appealing for international students to study these universities. Also, China's economy is rapidly advancing, which results in a bigger budget for Chinese education.
China University Ranking Table
Do you want to study in China?
The opportunities, the culture, the people, the jobs, the quality education, and the vibrant economy indicated that China is second to none destination to study abroad.
China Scholar will help you secure admission to Chinese Universities for your study in China. With over a decade of experience, we are the most extensive student mobility program in China, covering all aspects of what you need. We also support you through your stay in China, offering comprehensive packages. Aside from getting a professional admission process, we encourage you through Career Development, Internship programs, study success, and job introduction. While in China, you will get full access to our community of entrepreneurship programs, career events, and Senior coaches.