Scholarships by Chinese Universities 2020
Scholarships, also known as grants or fellowships, are forms of financial support that a student can receive to study abroad. To be eligible for a scholarship, you often have to meet several conditions. Do you want to study in china, do internships, or conduct research abroad? It will cost you money, but fortunately, there are several scholarships and funds to supplement your budget. This article will tell you more about those scholarships.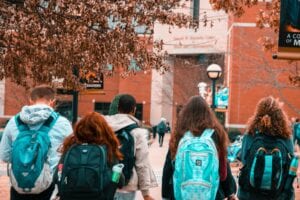 Why study abroad?
Studying abroad, whether a complete degree or only a part (e.g., one semester), is nowadays affordable because of the flexible rules of student finance, and various scholarships make this possible. Studying abroad is, of course, an excellent experience for everyone, you learn to work in a different culture with different values, and how to deal with it. For some international studies, it is, therefore, sometimes even mandatory to study partly aboard.
Studying in China
If you are reading this article, then you have most likely chosen to study in China. Chinese Universities are becoming popular and achieving top spots in the global ranking. Additionally, China is known to be a beautiful country with an efficient economy. Many International students speak highly of China. Also, the tuition fees of Chinese universities are not as high compared to European and mainly American schools. Moreover, adding a scholarship to your study in China will make your stay very cost-efficient.
There are many free scholarships to study in China. International students can apply online through a Chinese government grant. It is in this note that we have brought you a list of Chinese scholarships for international students, 2020. Underneath are as many financial assistance programs available that will help you achieve your dreams, so take your time and follow carefully.
This full 2020 fair goes as far as ensuring all your financial needs, and you hardly have to worry about anything in that respect.
If you need help applying for a scholarship, our admission officers are always standing by to assist you
Chinese Scholarship Programs
1. Chinese Government Scholarship Council
The CSC Scholarships, also known as the Chinese Government Scholarships, allows international students to study in China with a full scholarship. The Scholarship covers the tuition fees, accommodation, several insurances, and even pays the student a monthly stipend for living costs. The applications for this Scholarship open in December every year.
2. Local Government Scholarships
This Scholarship also offers yearly scholarships to international students that are studying in China. This one is funded by the Municipal Authorities in China and local Government and only covers the tuition fee and monthly stipends for the students. That means that the Local Government Scholarships do not fund the accommodation.
3. University Sponsored Scholarships
This Scholarship is unique to every University. Several prestigious University Sponsored Scholarships are listed below. These scholarships cover full tuition fees for postgraduate international students to attract them to study in China. The Scholarship is most useful for Bachelor-, Master- and Ph.D. studies.
4. Confucius Institute of Chinese Language Program
If you are taking a Chinese Language Program in China as an international student, you might want to consider the Chinese Language Scholarship. The Confucius Institute is responsible for this Scholarship.
5. MOFCOM Scholarship
The MOFCOM Scholarship was set by the Ministry of Commerce of the People's Republic of China. The purpose is to deepen relations and cooperation between China and other countries and to develop the talents of developing countries. The deadline for applying for the MOFCOM Scholarship for Developing Countries is 30th April annually. After that, further applications will not be considered.
6. Belt and Road (BRI) Scholarship
The Belt and Road Scholarship is available for the people of countries that participate in the Belt and Road projects. The Belt and Road Initiative will select 120-200 students that can receive the Scholarship. This will cover the students' tuition fees and also a monthly stipend of around 4000RMB.
7. Bilateral Program
When your country and China have an agreement regarding the Bilateral Program, it means a selected amount of students from both countries can get a scholarship when studying in the other country. This Scholarship is different for each country; you should, therefore, research the terms and conditions of your country connecting to China.
8. Great Wall Program (UNESCO)
The Chinese Government set up the Great Wall Program to allow applicants from countries in development to do research or follow a study program in China. This Scholarship is an agreement between China and the United Nations Scientific-, Cultural- and Educational-Organization. For more information regarding your home country, find the UNESCO and UN offices in your own country.
9. EU Program
The EU Program Scholarship supports citizens of any country part of the EU to study in China. This Program was developed to establish a strong connection between China and European countries. Undergraduate, Postgraduate, and Ph.D. students can get this Scholarship.
10. AUN Program
The AUN Program stands for ASEAN University Network. This means that citizens from the countries that are part of the ASEAN, such as teachers, scholars, and students can get a full scholarship when studying in China. This Scholarship is only available for graduate students.
11. PIF Program
The PIF Program is bound to countries from the Pacific Island, in which citizens can get access to a full scholarship when studying in China. This Program is available for general scholars, senior scholars, graduates, and also undergraduates. To apply, you need to contact the PIF Secretariat.
12. WMO Program
The WMO Program stands for the World Meteorological Organization Program, which is a scholarship for international students to research the management and supervision of water resources, hydrology, and meteorology. This Scholarship is available for both graduates and undergraduates. To apply, you need to contact the World Meteorological Organization.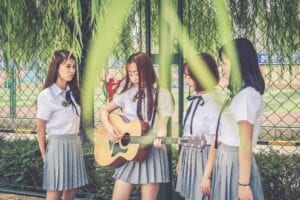 Several University-bound Scholarships in China:
Master Scholarships at China Agricultural University, 2020
Applicants are invited by international students to apply for a Master of Management Scholarships from China Agricultural University. The Scholarship is for international students to study rural development and management studies.
Chinese & international students postgraduate scholarships in China.
The Yenching Academy is accepting applications for a scholarship to China.
International applicants and students from Hong Kong, Macao, and Taiwan can submit their applications. It is designed to nurture vibrant young people who care about innovation
Summer School Grants at Shandong University in China.
This opportunity is very limited in the slot. It is designed for international students who want to study in summer at Shandong Univerity. The International Summer School offers courses "China Studies" plus a series of lectures…
Doctoral Scholarships for International Students.
Applicants are currently invited to submit their applications for further consideration.
If you are interested in research, this is for you.
Tsinghua University Scholarships for International Students
American financier Stephen A. Schwarzman is pleased to announce the Schwarzman Scholars program designed to sponsor outstanding students from the international community.
This Program offers a scholarship to China to follow a master's degree at Tsinghua University.
The fairs aim to provide learning opportunities with leaders from China and the world through high-level interactions during lectures, an internship program, a mentor's network, and intensive deep-diving travel seminars…
Jiaxing University's International Scholarships in China, 2020
Jiaxing University is pleased to offer several scholarships for non-Chinese students from around the world.
Those scholarships are available for first-year students, non-graduate programs, as well as for non-university applications.
There are three types of fairs available; Scholarship for excellent first-year students, Scholarship for exceptional students of an undergraduate program, and a scholarship for outstanding students of a non-degree program…
Peking University Scholarships 2020 for International Students
There are offers for the Peking University Scholarships (PKUS) for excellent international students to study a bachelor's, master, and doctoral.
Huazhong University of Science and Technology Scholarships
Applicants are invited to the Chinese government fair for international student-Chinese university programs to study in China. The Scholarship is targeted at International students
The University if one of the best chinse Universities. Known as China's MIT, HUST is a top 10 university in china
APPLYING: Anhui Government International Scholarships in China, 2020
Anhui Government Scholarship Program for International Students was established to attract more international students. The Scholarship is designed to strengthen mutual relations between China and benefiting countries
Chinese Language Scholarship at Nankai University
Applications for the Confucius Institute are currently accepted. The Scholarship is open to non-Chinese students from all over the world.
Students follow a master or non-degree Program in the field of Chinese language and culture. The fully-funded Scholarship is given to the best applicants.
China government – Chinese University Program (CUP) scholarships fully funded.
Chinese government scholarship for international students – Chinese University Program is a fully-funded scholarship that has been instituted by the Ministry of Education to support Chinese universities in enrolling excellent international students for postgraduate studies in China.
Beihang University Chinese Government Scholarships for International Students.
The Scholarship is only opened to international students who want to study for a master's or doctorate before the academic year 2020.
The University Postgraduates program must be a full-time program with a full scholarship, including tuition fees, accommodation, subsistence, standard medical service, comprehensive insurance, etc.,
Xiamen University Scholarships for Chinese Government Scholarship for International Students 2020
Xiamen University China offers China scholarships for international students for undergraduates, masters, and international doctoral students following the Chinese Government Scholarship Program 2020.
Zhejiang UniversityInternational Student Scholarship in China, 2020
Zhejiang Normal University (ZJNU) is a large public university in China. As one of the most important provincial universities, ZNU specializes in teacher training with multiple branches of learning…
International Freshman Scholarship at China University of Geosciences, China, 2020
Applications are currently available for international students only
This Scholarship is intended to provide mainly financial assistance to international/non-Chinese students.
Three Gorges University scholarships, 2020
The Chinese Government invites scholarship applications for international students to study at China Three Gorges University (CTGU).
The scholarships cover the pursuit of Bsc. in the Civil Engineering, Electrical Engineering and Automation program, and BBA program in English.
This Scholarship covers the entire or partial tuition fees of these new English-language programs of CTGU to international students…
International student scholarships: NUIST Scholarship
Nanjing University of Information Science & Technology Scholarship for the follow-up of non-graduate, master, and doctoral programs is currently available, and that international ( non-Chinese ) student is eligible to apply for this scholarship program.
The Scholarship is intended to attract and encourage excellent international students to do studies and research at the University
presidential Scholarship: Fujian Normal University
Fujian Normal University President Scholarship is given to international students. Scholarships are available to receive a bachelor's, master's, and doctoral Program.
Fujian Normal University is a prestigious higher education institution in Fuzhou,
Xi'an Jiaotong University Scholarship in China, 2020
Xi'an Jiaotong University is pleased to ask for invitations to the ASEAN Scholarship for International Students to study in China.
Candidates from ASEAN countries: Malaysia, Indonesia, Thailand, Philippines, Singapore, Brunei, Vietnam, Laos, Myanmar, and Cambodia can apply for this exhibition program…
100% Tuition Waiver International Scholarship at Harbin Engineering University, in China, 2020
Harbin Engineering University in China is pleased to announce that an exemption from tuition fees for international scholarships is available for all international students to study in China.
The fair also supports the pursuit of training and scientific research.