Get Admitted to Study Master Degree in China
If you are interested in studying a Master's Degree in China, then you came to the right place. In the past few years, China has become a more and more popular destination for international students studying abroad. The past decade witnessed the rise of Chinese Universities in the global rankings due to quality curriculum and government investment. International students who study in China get several opportunities to transform their careers and access opportunities in China.  Many Chinese schools and universities have implemented English taught Master Degree Programs as well as Scholarships to ease the cost of Chinese education. This makes it more attractive for foreigners to study in China. In case you want to apply to a University for your master's degree program in China, this article will guide you.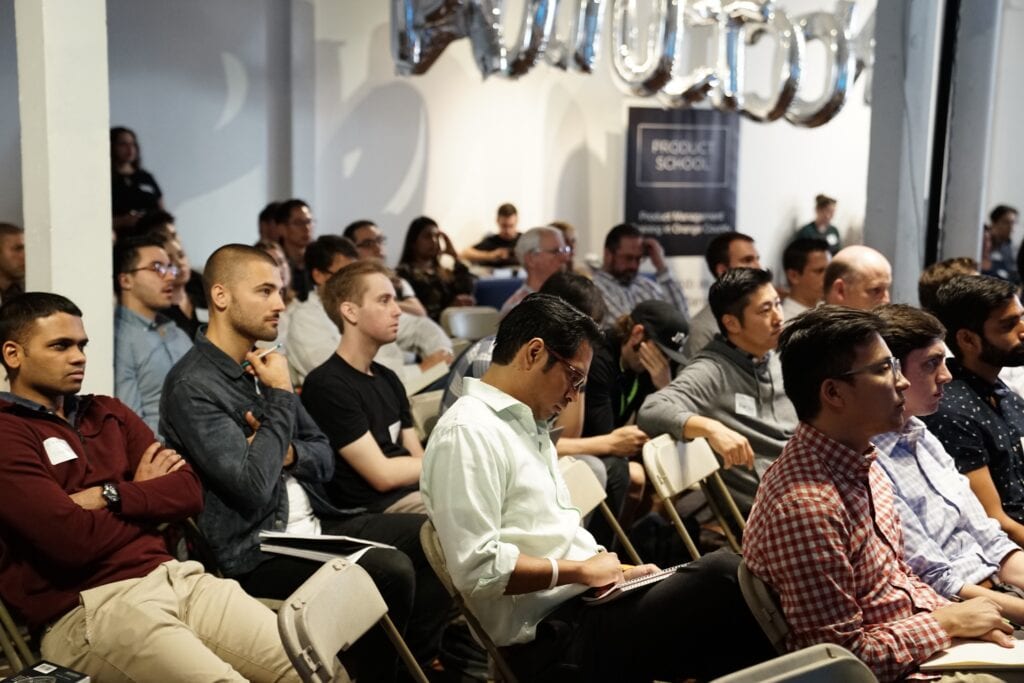 No experience at all? Fret Not
If you are entirely new to everything in China and have not even been there before, there are resources available to bridge your knowledge.  In the year 2016, there were more than 440.000 international students in China. This number has been increasing exponentially every year. All those students had to follow a specific process to be accepted for a master's degree in China. For some countries, it is easier to enter Chinese schools than others due to the countries' relations with China. For example, some African countries have a good connection with China, which makes it easier for the citizens of those African countries to study in China.
No matter which country you are from, you still need to put some effort into applying to a Chinese institution. Most states require a visa to be able to enter China. Some schools may only accept a few hundred applicants every year. Additionally, you will need to find a school in China that suits you the most. But how do you do this?
The first step you can take is to do some research yourself. If you are currently enlisted in a college/university already and want to study in China for an academic year/semester/summer course, then your school might be able to help you with that. Maybe some other students from your school have been to Asia or even China before so they can give you some tips and tricks. If none of the above apply to you, then there are plenty of other options. One of them is using the support of an agency that will be covered in the next part below.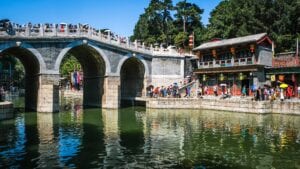 Apply Yourself Directly to a University
Select the degree subject you want to study
There are several disciplines, courses, and areas to consider. China has more than 3k universities and 50k courses and programs. Review available courses and decide. Read our Guide to course selection process
Select the Corresponding g University
Depending on the course you select, you should determine the university that's famously known for teaching and training in that specialty. You can use the University rankings, or even review their curriculum. Check out the best Chinese Universities for International Students
Get ready to submit your application
Degree decisions are essential, so don't rush the process. Take time to speak with others. That's why we have the China Scholar Admission team to guide you. We are made of Professional Coaches and Admission consultants with years of experience to guide you.
Check the university's admission criteria; it's essential to know if at all, you meet such requirements.
Check your finances and Scholarship opportunities before proceeding.
Keep an eye on the admission dates, so you don't miss them.
How to Apply and Where to submit your applications
There are two ways to apply, apply directly to the university, and deal with the entire process by yourself. Or Apply through China Scholar and get professional assistance for free. China Scholar has a single platform for international students applying to study in China. So with a single form, you can apply to several universities and monitor the progress of your admission on a single dashboard. The team also supports your career planning, Assimilation in China.
English Taught or Chinese Taught
If you want to study English taught Chinese Language Programs, native English speakers are exempted from showing proficiency. But Non-native English speakers will need IELS, TOEFEL, etc.
Chinese taught programs require HSK proficiency tests. At least HASK 4 for Bachelor's degree and HSK 5 for Master's Degree. You can join our HSK qualification programs
Required application documents
2inch Passport photo with white background
Scanned copy of valid passport with at least six months validity
Complete Health Records
Non-criminal record Certificate
Chinese/English language proficiency certificate depending on the medium of instruction whether English taught or Chinese taught
submit a Proof that you can support your studies in China or a Bank Statement
Certificate from last intuition applicant graduated
Valid and updated Academic transcript from the previous school
Using the help of an Agency
For the people with experience in China or people without any, an agency might be the ideal solution. Even though China has become more international and also offers many studies in English, it could still be challenging to apply to a school. The school's website could be hard to understand, or you can't seem to find a way to get in contact with any of the schools. Other than these issues, many other problems could occur when looking for a study in China. Here is why an agency can help you with all of those issues.
China has created a platform linked to over 2000 Chinese Universities where you can apply to as many Chinese Universities with a single form. We offer you a personalized admission process. You get more than just admission. We combine study. Career, Internships, Immersion, and campus support. It's comprehensive support you get from us that the universities themselves cannot offer you
1. Connections and Speed of Admission
Agencies help you secure admission on time without any further delay. Some are very well connected to the Universities such that their applicants get quick admission support from the university.
Even if you know many people in China, an agency specialized in China most likely knows more. Also, the connections of a proper agency are usually way more relevant to what you are looking for as well. If an agency focuses on sending international students to Chinese schools, it means they know the 'How What & Why.' They are in contact with several institutions and have experience on how to deal with them.
Another useful feature of the network of an agency is that they know which schools offer excellent facilities for international students, and which schools to stay away from. It would be a pity if you were able to arrange everything yourself, but when you arrive in China, it is not the experience you had hoped for. Agencies are good at preventing bad experiences from happening.
2. They know what suits you
In case you had not used the help of any agency before, then maybe you did not know how well agencies can personalize your trip. Usually, agencies want to get to know you a bit more by telling them your preferences and things you do not like. This way, they can come up with many offers that are personalized to you. Even if you don't even know what to expect, the agencies are professionals in finding the best options for you.
What is also good to know is that agencies have experience with students like you. If you are using the help of an agency that has been around for years, it means that the company has helped many students in the past who usually even tell about their experiences in the reviews of the agency. This is also a great way to compare agencies to know which one to use for your study in China.
3. You probably cannot do it cheaper yourself
You get Scholarship support, admission support, career support, and Campus-wellness support. These are issues you cannot get elsewhere than through an agency.
Yes, China is still an affordable country for many western countries, and the tuition fees are also not that high. This does not mean that it is easy to arrange your entire stay in China for an efficient price. If you want to have the best experience for a cost-efficient price, then an agency can easily arrange that. If you're going to have the best experience and do not mind spending some extra money, then agencies still know what is best for you.
When you go to China to study, you need to pay for several things. From accommodation to travel and from food to activities, all of them require money. If you know how to deal with the accommodation yourself, then some agencies will leave you to it and only jump in for help when you need to.. Traditional Chinese homestay families shared apartments with other international students or a private studio for the people that prefer privacy. A private residence is for most people not that difficult to deal with, even in China. However, a shared apartment or a homestay in China is almost always better to let an agency arrange this for you. This will be safer and have a higher possibility to be an enjoyable experience.
Documents Needed
An official passport-size photo;
A photocopy of your passport;
A photocopy of your visa;
Your ID;
Your health certificate;
Your criminal record (a clean one, hopefully);
A Chinese / English language proficiency certificate;
Letter from Guarantors
Certificate/diploma from your last graduated school;
Academic transcripts from your last graduated school.
The application process in steps with China Scholar?
China Scholar has streamlined the application process to remove all manner of stress from the admission process. We have combined study in China programs with career support and campus mentoring – a perfect combination for students who want the best See below our admission procedure.
Submit an Inquiry form, book appointment to speak with us
You will be allocated a personal Consultant.
Get the Panning process Completed with the Help of your admission Consultant.
Select the Courses/program you want to apply to
Complete a single application form to be used for multiple applications
Document Review and Correction
Settle Admission Application fee
Track your admission status through the CS-Hub
When Admitted, we deliver your admission documents.
We assist you in applying for visa,
Assist you book accommodation to Study in China
Get access to our assimilation, airport pickups, career services, campus support and mentoring, etc.
With dozens of options coming with a variety of flavors, China scholar will support you in finding the perfect Course, University and Support. Do a little research by searching Programs, Courses, and Scholarships. Submit an Inquiry now!
Conclusion
Whether you are going to study in China for several years or just for a short-term period, it will be an adventure. China has so many to offer that it would be difficult to know about all of it in a lifetime.
Be sure to go through the steps of reflecting before applying to study in China. You can apply directly to the university or use the service of an agency that will assist you from start to finish.