A Guide to writing a Good Personal Statement for China University Admission
Chinese Universities require a personal statement from international students as part of admission documents.  To Study in China, you need to document your qualifications for the degree program. Writing a convincing personal statement is the best way to develop a case for why you deserve to be admitted to the university.  International students could also use their personal statements as a means to gain a competitive advantage over other students.
A personal statement is written by students when they sign up to participate in university programs or scholarships. It is an essential part of the university application process. It helps admission officers understand a candidate and whether they should receive an offer immediately. A personal statement could be 4,000 characters, and if you need to write one, write it properly. It is your only chance to convince the admissions department to consider the chosen academic program.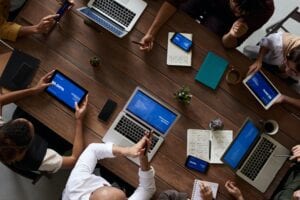 What is a personal statement?
A personal statement is generally a document that a student submits to his or her chosen college to gain admission. In this statement, you should indicate exactly which department you want to enroll in and how this will have a positive impact on your life and society.
A widespread misinterpretation of personal statements is that they are the main criteria used by admissions boards to assess students. Well, this is wrong and not true at all. Instead, personal statements are relevant because they largely reflect the applicant's aspirations.
Don't hire someone to write it for you. Although a writer will make good on your explanation for the university, the goal will ultimately be defeated. Why? Because there is a reason, it is called a 'personal statement.' The idea is that you express yourself.
So what is the format for a personal statement from the college?
There is no layout. You write the way you can best express yourself. Therefore, your personal statement should be unique and describe your skills. There are reputable websites that layout samples of personal statements. The basic personal statement has an introduction, body, and conclusion.
How do I begin writting a personal statement for a university?
Yes. This is usually the hardest part because it can make or break your statement. The beginning of your personal statement to the university should adequately capture the mind of the reader and encourage him/her to keep reading. You need to use simple words that can be easily interpreted and understood. Also, your sentences should maintain a uniform length.
How to write a personal statement
You are supposed to research and design the format of your personal statement in a way that allows you to communicate with admission officers. You then break the task into manageable steps. Then follow the steps below to put up a powerful personal statement that passionately tells your story.
Start with a personalized introduction.
Start with an introduction that tells who you and why you deserve to get the admission. Stressing on your recent experience, it's relevance to your degree and future. Discuss program content and how that aligns with your future goals.
Drill into your experiences. Skills and interests
The middle of the personal statement is the body. You should share details about the relevant skills and experiences to draw a direct relationship with the program/course. Finally, keep it comprehensive but sweet and straight to the point.
Conclude
Time to make a lasting impression on the university admission Officer. Conclude with a clear stamen of the reasons you applied and how gaining an admission could be helpful to your future goals.
Proofread and edit
Read over the entire piece several times, and feel free to ask others to review this for you.
How long does a personal statement for the university have to be?
A personal statement for the college should not exceed 4,000 words and 45 lines. In short, this is to avoid a very long and tiring lecture.
It's better to write and finalize your statement in a Word document and then copy it to the application system for submission, rather than make changes later.
All your paragraphs are generally separated by empty lines, making readability simple.
Tips for Writing a Great Personal Statement for Admission Purposes
Before you start writing a personal statement, you need to think about your strengths that are essential to your chosen course and list them. Capture your experiences and plans. The information will help you explain your suitability when you start drafting an essay.
Explain why you chose the program
Admission staff wants to determine whether taking an individual program will help shape your career. Describe the reasons that have triggered your interest in the course. Name the things you've done to pursue it. Show your enthusiasm for this academic environment to prove that you are motivated to go through the entire program.
Explain How Qualified you are
Back your interest in the program with evidence showing that you meet the selection criteria. Note that you have researched the course and understood what it means to study on a university. This information indicates that you have prepared well to participate in a program. Briefly discuss the necessary skills for the profession and your efforts to develop them.
Show the relevance of the college to your studies.
It's essential to explain why you think the chosen college is the best place to study. Give the reasons for your interest and how the institution is better able to contribute to your academic success than others.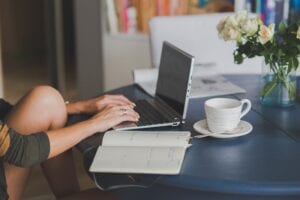 Many other students see the same opportunity. You have to show your strengths that help you distinguish yourself from other people. Reveal your experiences and explain what you've learned from them and how they helped you develop your interest in the subject. These can be work experiences, educational competitions, volunteering, or research. Avoid mentioning activities you have begun, but can't complete.
Personalize your writing style
It helps to read personal essays samples to determine the best way of writing. However, you are different from other people and should tell your story in a way that shows your uniqueness. Your personal account will be cosmetic if you say it in an approach to someone else.
Write in an exciting way.
Develop a writing style that attracts the reader's attention from the start. For example, you may decide to start with something unusual, funny, or surprising, but it has to be natural. You can also start with an anecdote.
Answer the question(s) provided
If your application had instructions for applicants to answer a specific question in the personal statements, make sure you answer them entirely before you focus your attention on something else. If they allow you to choose your subjects, discuss only two or four issues in short because a personal statement must be precise.
Never create the wrong image in a personal statement because the admissions committee will know the truth at some point. If you take on weak components, you can explain the reason instead of lying. For example, you can say that you like a language, but don't lie that you're fluent in it. It is best to avoid writing about your weaknesses and focusing on the positives.
Start your personal statement early enough so you can write carefully without rushing. Take your time and complete something that the admissions team likes to read. After you're done writing, you need to review the draft version to make sure that this is grammatically correct and that it describes you positively.
Short paragraphs give each moment of writing more spice. They make it easy for people to read. They also help you to sketch your thoughts more naturally, making communication effective.
Moreover, research has shown that people read writings with short sentences much more than those with long sentences.
When it comes to holding a reader's attention, it's a good rule of thumb to refrain from writing long sentences in a paragraph. Remember that the idea behind a paragraph can be short and impactful, or that it deserves a more in-depth explanation.
There are no rules about how many words or rules your paragraphs should have, and you don't have to lock your doors if you write long or short from time to time.
The use of complex words is unnecessary because reading is complicated. Therefore, you need to communicate writing simplicity.
Simple writing has many advantages. These benefits range from better understanding to better interpretation.
Always stick to simplicity, simplicity rules.
Conclusion
As an applicant, your personal statement is the only significant expression of your skills, apart from your results.
It tells more about your thinking and communication intelligence. A great explanation is one that stems from a desire to learn and grow, demonstrated by the power of ink. Don't look down on yourself when it comes to writing; take the initiative instead, and see how your dreams come true.