Comprehensive Guide to Study in China
A Guide to help you with your education in China
Study in China if you can! Latest statistics show that nearly 500,000 international students study in Mainland Chinese Universities. A number that keeps increasing each year at 10%. According to the Chinese Government, China has achieved their target of hosting 500,000 foreign students by 2020. In the quest to achieve this target, several measures were put in place to attract students from abroad by improving quality of teaching and learning in Higher Education, offering scholarships, upgrading Chinese universities to world class and boosting their research capacity. The leaderboard of countries that send students to China includes South Korea, the United Kingdom, Europe, Thailand, Pakistan, the United States, India, Russia, Japan and Indonesia. Medium of instruction is both Chinese taught and English taught. Applicants can decide what works best for them. Improve your resume by studying in China and stand out in the job market.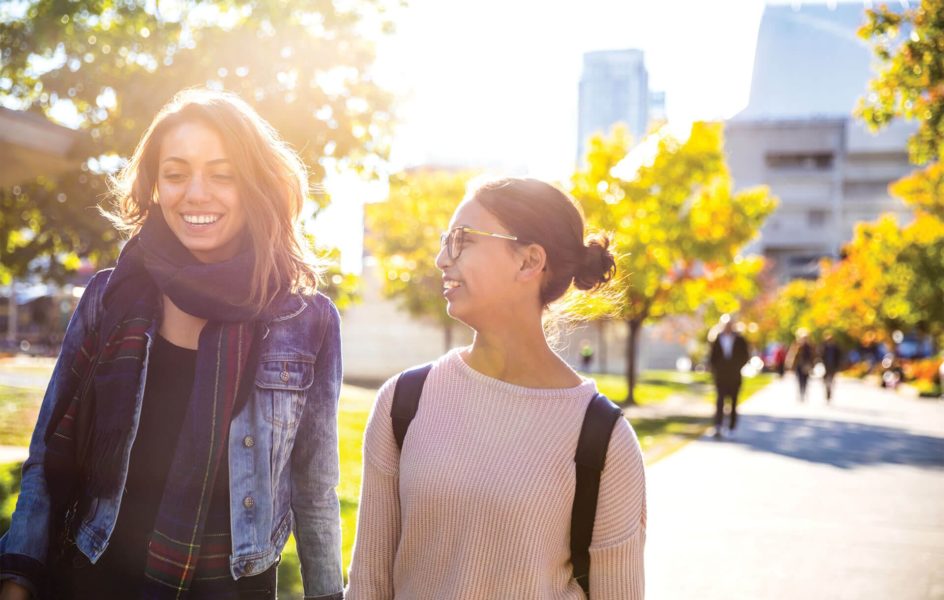 Want to study in China with the best Chinese Universities? Get ready for a real and authentic treat that you can find nowhere else. I bet you will fall in love with China and the culture. This article provides comprehensive information and guides for International Students to study in China. If it is already clear in your mind that you want to study abroad in a non-Western culture and also in a country with loads of opportunities, a study abroad in China experience should be on top of your considerations. Every aspiring global citizen won't miss the choice to study in China
The country China has a lot to offer, and is opened to unlimited possibilities, authentic cultural immersion, Career opportunities and solid personal growth. Over the last decade, there is an ever increasing number of international students securing their degree on Chinese Universities. China has become a trending country to work, study and/or travel to because of the critical role it is playing in the global economy. On top of all these enticing benefits that accrue studying in China, the cost of living and tuition fees are very affordable.
The Roles of China Scholar
China Scholar provides a comprehensive admission service in China combining study, career development and personal mentoring. For the first time ever, students receive guidance to make study plans consistent with their long term goals and get guidance to complete their study and secure a fulfilling career. We are the largest Admission platform in China in terms of comprehensive service coverage and vertical service composition. 8 years of providing internships, Career Development and admission services, we have a robust admission system that brings together universities, Students, Professional admission Advisors / Counsellors and all other stakeholders. Search our university Database for the latest update of our partner Chinese universities, Create an account to get comprehensive assistance from our admission team. You also get Free Consulting from our seasoned staff to answer your questions.
Let's start with the fundamentals and basics and then drive into the details of higher education in China.
The Chinese climate
Because China is such a large country, you can guess that the climate cannot be summed up in two sentences. In fact, China is a country of sharp contrasts when it comes to climatic conditions. While Southern China (Guangzhou, Shenzhen etc) suffers from heavy rains with tropical temperatures, the North is dry and cold. Also, the different seasons can provide the only contrast.
International students are free to select from various cities without sacrificing their preferred weather conditions. Whether you want tropical rain conditions, cold and snowy temperatures or humid environments, there is something for every preference.
Chinese Culture
Chinese culture is seen as the oldest in the world. History starts from 5,000 years ago, but the culture has been around for 7,000 years. The Middle Kingdom as it is mostly called has a rich and well-structured culture that attracts millions of visitors each year. It's best to live in the way the Chinese do, but that's a lot easier said than done. You can't just master the old customs and complex manners, but during your studies you will learn a lot for sure!
The hospitality shown by the locals, wows all first time visitors. Affinity, relations and respect are very important for the Chinese, but do not take advantage of this! It's useful that your students are helpful, but when you don't give back favors, they've had enough of you quickly.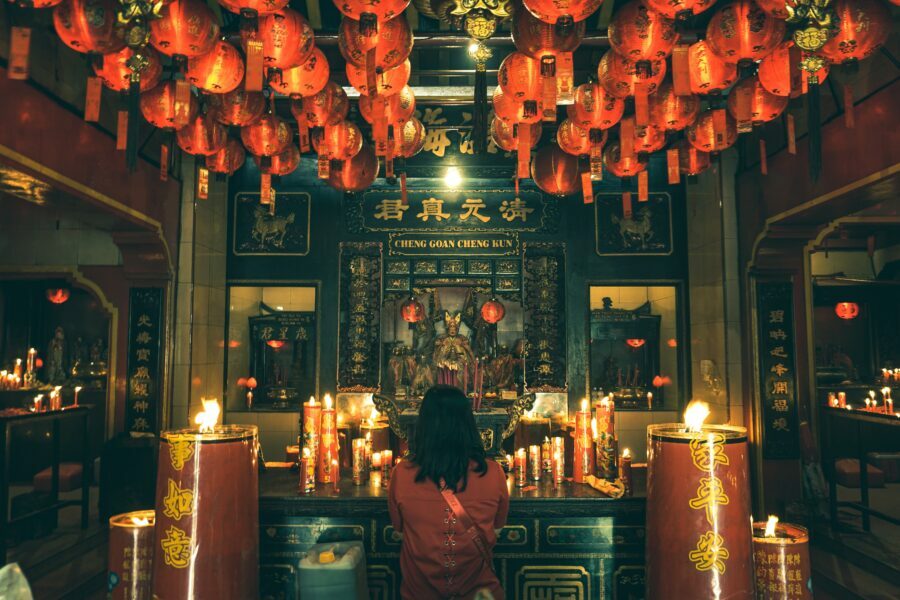 Economy of China
It is now a cliché that, the Chinese economy has been booming for years! From new technologies, international trade, to Talent development, China is taking the lead. The Chinese Economy has surpassed Italy, England, Germany and France. It seems a matter of time before China is the greatest economic power in the world!
Why study in China? The Advantages of studying in China
Of course, every great economic power has a well-organized education system and high-ranked universities with strong global rankings. Foreign Students who select China as their study estimation gets the opportunity to create a strong and big network for the rest of their life and have a fantastic student time in one of the Chinese universities! Want to know more about why you should study in China? check our article here
One of the fastest growing economies
Many companies need you to be knowledgeable about the Chinese market
Unique cultures and exquisite Hospitality of the locals
Internationally focused studies
Often lower costs for your study
Low living costs and affordable accommodation
A lot of experience and fun!
Considering Studying in China? Important Matters to Consider when Following an Education Program in China
China has been an important player in the global economy for years. The rapid pace at which the country is climbing up does not go unnoticed by students either. It is not surprising that China is becoming increasingly popular with students who want to study abroad. Studying in China is hot and looks good on your CV, but above all it also offers a unique opportunity to learn more about this beautiful country and its special culture during your studies.
In the past, schools were highly regulated by the government, but now the Chinese higher education institutions have a lot of freedom of choice in terms of program design. This has increased diversity in the range of study, which makes a study in China very attractive to international students.
Studying in China is fun, but you want to choose the right study for the maximum benefit. There are more than 2,000 higher education institutions in China, such as general and technical universities. Which school or university suits you best depends very much on your Career goals and lifelong Personal Development Plans. You'll have to ask yourself several things when making a choice:
Do you want to study a complete study in China or are you going to study in China as part of your current study?
What course do you take or do you want to take?
In which Chinese city do you want to study?
What's your budget?
Studying in China: Which Type of Study Will You Choose?
If you are about to choose a (new) education path, you are completely free to determine where you are going to follow that study. This can be done at the university around the corner, but also at a university abroad. Do you really like to travel, study and looking for a real adventure? Then get prepared to study in China, it is for you! Renowned universities in China are increasingly receiving foreign students who are coming to receive a full bachelor's, master's degree, PhD or Learn Chinese Language . In addition to a good degree, at the end of your studies in China, you also have additional knowledge about China, Chinese culture and the Chinese language. This is a great opportunity for you!
There are thousands High Education Institutions in China rising through the global ranking list every year who offer high quality programs in English, or even Chinese taught degrees. Foreign Students who study in other universities and also want short term Chinese language programs are free to apply. Courses offered in interesting industries such as Economics and Trade, International Business, Accounting and Finance, LLM, Engineering, Computer science etc. When it comes to Choices, applicants can study in China as short asr 1 semester, a year, Summer Study or even go along to study for Bachelor, Master's or PhD program.
Some of the most popular programs to select from on our platform are:
Higher Education in China
Higher education (HE) in China has went from nothing to greater heights post 2000 reforms and is more robust in recent years. There are several Chinese Universities busting through the Annual Global Rankings of Time Higher Education Ranking and QS Global University Rankings.
Higher education, which also includes vocational schools, usually starts at the age of sixteen. It costs between 4,000 and 6,000 Yuan annually for the locals. In general, students from rural areas choose to study at vocational schools to find a job immediately after graduation. A local company can find good technicians at these recent graduates.
The educational program of a higher secondary school consists of traditional main subjects (Chinese, Mathematics, Chemistry, Biology, IT), plus languages such as English (and other languages, e.g. Japanese).
High schools are divided into tertiary vocational schools (two or three years), technological academies (three years) and undergraduate schools (four years).
Bachelor Degree in China takes 4 years to acquire after 3 years high school education. After three years of teaching at a graduate school, students receive a master's degree. These students can apply for a PhD for three years.
About Universities in China
There are more than 2,000 Chinese Universities at the various levels of Higher Education Ladder, producing over 7 million graduates every year and China has the largest cluster of Universities than any country in the world. According to Chinese Ministry of education, over 500,000 international students study in China every year. Still wondering why China ranks as the third force behind US and UK as a study abroad destination?
From top Universities like Peking University, Tsinghua and Fudan University with one of the largest campuses in Asia to technical Universities like Shanghai Jiao Tong University with ground breaking technology located in top and buzzing cities like Shanghai, Beijing Shenzhen, Hangzhou, you are surely in for a real treat of a lifetime.

Chinese University Ranking
Over the recent Years, Chinese Universities have made headway and earned their seat with the top global Universities.
China's Ministry of Education had policies like Project 211, Project 985 and the Double First Class University Plan which played an important role to improving the standards of the Great Chinese Universities we now know. As soon as these projects were issued, the government pumped so much resources to develop solid curriculum, research bound and programs which saw the reputation of Universities skyrocket.
Mainland China is an enormous country with 5000 years of rich history and culture, with a population more than 1.4 Billion people.
Currently, there are several rankings that are relevant to ranking Chinese Universities side by side their international Counterparts. These rankings are ARWU, Shanghai Ranking, CUAA, and Wu Shulian Rankings QS Global University Ranking and THE ranking. They all rank differently using varying parameters
Top universities in China 2020
Click on each institution to see its full World University Rankings 2020 results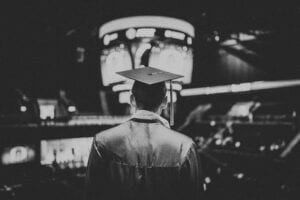 Universities to Study in China
Among other China's top universities are:
Sun Yat-Sen University in Guangzhou
University of Science and Technology in Hefei
Nanjing University in Nanjing
Zhejiang University in Hangzhou
If you are not tied to a partner university, then take a good look at the quality of the education before you enroll for a study in China. There is a big difference between the different schools, so a survey beforehand is worth it. You will need a free consultation with our staff to find the right university for the right study
Admission to Universities in China
Getting admission into Chinese Universities could be very easy but also confusing. As Chinese Universities produce ground breaking research outputs and become more and more popular on the world stage, International Students prefer China as a study destination. With up to date facilities, renowned science and technology degrees and thanks to 30 top ranked higher educational institutions, China is also fascinating for international students in terms of culture and traditions.
Application Process
China Scholar provides comprehensive admission services for International students who are considering studying in China. We built a strong technological platform that brings universities, policy makers, students and service providers together.
If you finally decide to study in China, read the easy steps below for applying to a Chinese university.
1.  Review your study plans and Career Goals
2.  Choose the right degree / Courses to study in China
3.  Choose the right Chinese university
4.  Prepare to apply
5.  Submit Application Materials
  Application documents
If you are applying for a Bachelor Degree in China, you need high school diploma with an academic transcript covering your entire High School Study period;
2inch Passport photo with white background
Scanned copy of valid passport with at least 6 months validity
Complete Health Records
Non-criminal record Certificate
Chinese/English language proficiency certificate depending on the medium of instruction whether English taught or Chinese taught
Proof that you can support your studies in China or a Bank Statement
Certificate from last intuition applicant graduated
Valid and updated Academic transcript from previous school

HSK Exams and preparatory courses in Chinese universities
This section may be a little confusing but we will put it properly to help you understand. Is your medium of instruction in Chinese? Then here is some comprehensive information for you. Ignore this if your classes are taught in English. To secure admission to a Chinese university in Mainland China, applicants need to proof they are able to speak the Chinese Language by passing the HSK test. Applicants are therefore required to check the right medium of instruction before applying to a study on a Chinese University. For starters who have not studied Chinese language before, it will take about 1 or 2 years. For High School students who are considering studying in China could begin with summer programs to gradually build their proficiency.
If you want to know more about the HSK exams and how to get your scores prior to applying to study in China, review this article on comprehensive HSK Courses.
Popular Subjects and Courses for International Students in Chinese Universities
As China becomes the most preferred destination for studying abroad, some courses and programs have become most preferred and are popular choices among international students. Per annual statistics, these are the top subject areas preferred by foreign students
Clinical Studies / Medicine
The study of Clinical Medicine refers to all studies associated with disease diagnosis, researching treatment and preventive measures. Some of the courses you should expect to combine are, Physiology, Molecular Biology, biochemistry, parasitology, immunology, medical microbiology, medical psychology, cell biology, pharmacology, surgery, diagnostics, obstetrics and gynecology, psychiatry, Dermatology, Neurology and Ophthalmology.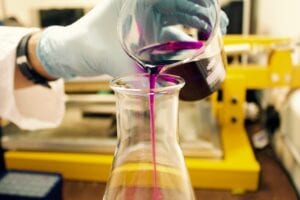 International Business, Trade and Economics.
The movement of goods and services across borders and the study of Demand and Supply Factors, policy strategies and management of international risks. You will study about taxes and business management. The course associated are microeconomics, macroeconomics, econometrics, world economy, international finance, international trade, calculus, linear algebra, Statistics, Principles of Management
The study of technologies and information systems with its application to computer systems
You will combine following courses digital logic, computer theory, computer architecture, computer networks, data structure, operating systems, discrete mathematics,
Business Management and Administration
Business Management and Business admin is the study of business operations, growth, performance and planning strategies. Students will study the following course combinations: Management studies, management information systems, accounting, financial management, marketing, human resources management, production management
Chinese Mandarin Language, Culture and Literature
Studying Chinese Language history, culture, literature and business processes. Some of the modules are Linguistics, Chinese Ancient Characters, Chinese literature, Marxist literary theory, History of Foreign Literature,
Some of the engineering subject types include Civil Engineering, Mechanical Engineering, Chemical Engineering, Communication Engineering, Architecture, Material Engineering etc  The Course modules are – structural mechanics, building materials, concrete structure and steel structure, underground structures, construction technology and management, Mechanical drawing, engineering materials, mechanical principles, Electrical and Electronic Technology, machine technology, control engineering, testing technology, numerical control technology, metal materials, Architectural design Foundation, Construction, Interior Design, Construction Equipment
English Taught Programs
The Internationalization of Chinese Higher Education Systems has pushed Chinese Universities to adopt English taught subjects and courses. This has made it easier for international students to transition and study in China without a language barrier. There are several international collaborations that help Chinese Universities to acquire qualified English tutors. The most amount of Professors and researchers are from top universities in the USA, Canada, UK and other English speaking countries. Not all courses are taught in English, that's why the China scholar platform has put together a comprehensive platform that provides information about all courses and subjects offered by Chinese Universities.
Chinese Taught Degrees
Interestingly, Chinese taught programs in China has successfully attracted international students who are willing to learn or take their programs in Chinese Language instead of English. There are several advantages to this move. You will need to be able to read, write, listen and understand Chinese Language in order to select these courses. International students should take the HSK to level 4 or 5 in order to study in Chinese.

Some of the Best Cities to study in China
China's best universities can be found in the Chinese cities of Beijing, Shanghai, Hefei, Nanjing, Hangzhou, Wuhan and Guangzhou. This makes these cities popular destinations for students from home and abroad.
Beijing
Beijing is a political City housing the seat of Chinese Government, it happens to be one of the most fascinating cities in the world hosting over 22 million people. It's a twin city with partly preserved Chinese History with half being cosmopolitan with ultra-modern architectural designs. Being a vibrant city, International students will find it easy to live like they are at home. There are several opportunities for career development including internships, jobs and entrepreneurial hubs.
Shanghai
Shanghai is the financial center of China having several fortune 500 organizations established, there is more to see. There are plenty of jobs, which makes it even more attractive for international students.
The three great universities in Shanghai ranking well on the university ranking grades are Fudan University; Shanghai Jiao Tong University ; Tongji University. Fudan and Jiaotong University are part of the top Chinese universities.
Xi'an
Most attractive to tourists and one of the oldest cities in China.  Xian has a lot of historical sites appealing to Foreign students looking to see some of the Chinese Culture. Have you heard of the Terracotta Warriors? It is in Xian.
Shandong
Shandong is the hometown of the famous Chinese personality Confucius. Located in the Shandong Province in eastern China, where you'll find other interesting cities such as Jinan and Qingdao. There are several annual festivals worth experiencing. The province is ideal for international trade and business. Universities in Shandong include Shandong University, Ocean University of China, Shandong Jianzhu University, Shandong Normal University and the University of Jinan.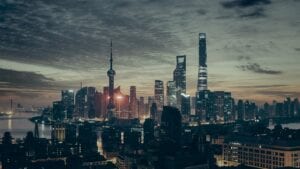 Housing for Students in China
For International Students considering to study in China, living on the university campus is very common. They often share a room with 2 people. Other rooms are available for foreign students. Of course, the facilities available determines the price of housing and accommodation rental charges. Prices on campus are also affected by whether or not to have their own bathroom, air conditioning and other luxury amenities. On average, the price of a room on a Chinese campus is between €3 and €20 per day.
If you are studying in China for a long period of time and/or are very fond of your privacy, you can also rent your own apartment. For an amount between €200 and €400 per month (excluding gas, water and electricity) you already live in a three-room apartment off campus. If you share the flat with a roommate, you can live extremely efficient!
Which Visa does your Study in China Require?
It is important to ensure you have a valid Chinese Student visa before departure. To study in China, you need x1 for long term study or x2 for short term. Fortunately, applying for a visa is not difficult. To obtain a student visa for China, you must first be admitted to a Chinese education institute. Also your plane ticket (Return Ticket) and your housing must be arranged. You must take the evidence of this (Admission Certificate, The Documents of your Airline Tickets, etc.) when applying for a visa.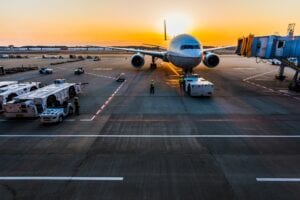 Chinese Student visa requirements
After securing admission at a Chinese university, you will get a document from your university to secure the right visa for your study in China. You will also need to visit the Chinese embassy in your country. According to Chinese visa requirements a study duration of six months or more, you will need a study visa (or X1 visa). Are you staying for a short term of less than 6 months? Then X2 visa is the right option. In order to apply for the right and legal visa to study in China, you should provide the following documents:
Application form
Passport
Acceptance letter from your chosen university
Recent photograph
For X2 applicants only – a JW201 or JW202 form
Cost of Living in China
Cost of living for students in China is very low. It is also possible to study in China for Free! Yes, read it right here that international students could study in China for free. China has become very attractive destination for International students due to the cost of living and study costs. An economy that is growing so quickly, most will expect prices are ever increasing but there is a different story to that. Tuition fees are low, and international students should expect to pay between US$2,000-4,000 per semester and varies from one university to another. Shanghai happens to be the most expensive city in China
You will expect to spend between $100 to $200 per month on food and transport. While accommodation costing between US$200 and US$300 per month, transport is very cheap.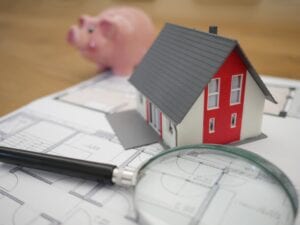 Scholarships for studying in China
One main characteristic of studying in China is the relatively lower tuition compared to many other study destinations. There are several scholarships available at Chinese Universities. Students first of all need to secure an admission into a Chinese institution and then further process their scholarships. Going to China through our platform, we assist international students to apply for Scholarships, get admission to top Chinese Universities and launch a career in China.
Study in China For Free
With full scholarships and other grants it is possible for international Students to study in China for free. Get comprehensive information about how to make this possible on our Study for Free in China Article.
CHINESE GOVERNMENT SCHOLARSHIP PROGRAMS
Chinese Government Scholarship Council
The Chinese Government Scholarship also known as CSC Scholarships is awarded to international students to study in China on a full scholarship. It covers accommodation, tuition, insurance and also comes with monthly stipend. Applications open every Year in December
Local Government Scholarships
The local governments and Municipal Authorities in China also issue Annual scholarships to international students to study in China. The Chinese Local Government Scholarships are partial scholarships and covers tuition and monthly stipends but does not cover accommodation.
University Sponsored Scholarships
This is a full tuition scholarship sponsored by Chinese universities to attract outstanding international students for post graduate study in China. So if you are applying to study Bachelor degree, Master degree or PhD, you may consider Chinese University Sponsored Scholarships to cover part of your cost.
Confucius Institute Chinese Language Program
Chinese Language Scholarships are also available to international students looking to learn Chinese language. The Confucius institute is in charge of these scholarships.
MOFCOM Scholarship
The Chinese Ministry of Commerce issues inter-governmental scholarships to foreign business leaders, political officials and other related qualifications. The purpose is to increase talent development and governmental cooperation. The MOFCOM Scholarships are issued at various Chinese embassy in your country.
Belt and Road (BRI) Scholarship
The Belt and Road Initiative issues scholarships for nationals of countries that participate in the Belt and Road Projects. This Belt and Road scholarship is not available to all nationals but to countries on the belt and road project.
Bilateral Program
The Bilateral Scholarships includes full or partial scholarships are issued as agreement between the government of your country and Chinese Authorities. Students should inquire about this scholarship in their home country and with appropriate authorities.
Great Wall Program (UNESCO)
The Great Wall Scholarship Program is a full scholarship issued by the Chinese government for the United Nations Educational, Scientific and Cultural Organization to support applicants from developing countries to study or research in China. Check the out with the UN and UNESCO offices in your country for direction.
EU Program
EU member countries have access to this Scholarship for their citizens to study in China in order to promote cooperation between China and EU member countries. Undergraduate students, graduate applicants and PhD scholars can apply for this.
AUN Program
This is a full scholarship for the ASEAN University Network (AUN) to sponsor students, teachers and scholars from ASEAN member nations to study in China and to enhance the academic exchange and mutual understanding between China and ASEAN members. It only supports graduates.
PIF Program
This is a full scholarship to sponsor students from Pacific island countries to study in China. It supports undergraduates, graduates, general scholars and senior scholars.
Applicants shall apply to Pacific Islands Forum (PIF) Secretariat.
WMO Program
This is scholarship for the World Meteorological Organization (WMO) to sponsor international students to study and conduct research in meteorology, hydrology, and water resources supervision and management in China. It only supports undergraduates and graduates.
Applicants shall apply to WMO.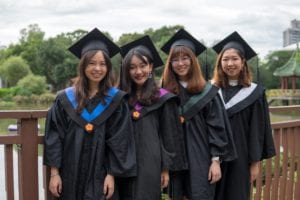 International Student Life in Chinese Universities
It's fun to study in China. Living on campus is very entertaining. So you should be part of social clubs and organizations, plus combinations of academic resources that help students succeed in school. Career Offices help students understand career options in China.
Most Universities have canteens for dining on campus but most university accommodations have kitchens for self-catering as part of the facilities. All universities in China have security and safety guard rails to keep international students healthy and safe. There are cultural nights where students are allowed to display their cultures. There are Information technology services on all campuses and comes with WIFI connection, university portals and information systems with email services
Tips and Tricks for your Stay in China
A must-have to get around the campus and explore the Chinese city is a bike. You can easily buy a (second-hand) bike for €40. There might even be a bike (repair) shop on campus. Excellent subway networks will take you anywhere in the city for less than €1 and buses are even cheaper. Taxis are also quite affordable with an average taxi ride setting you back less than €4.
Download these apps before coming to China. Click to read
With €1–2 meals readily available why would you cook your own meal? In fact, some dorms don't even have a kitchen. If you do like cooking, ask around for the nearest wet market. They can be found on nearly every street, and sell all kinds of meat and vegetables. Cheap and fresh!
You will find out the Chinese student nightlife doesn't include buckets of alcohol and dancing till 5am. Instead share a big dinner on Friday night, go to a KTV bar or watch movies and drama series together in the dorm.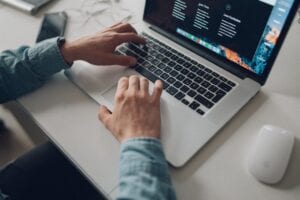 What are the pros and cons of studying in China?
Whether you are studying in China for a four-year college, Master degree, Semester study abroad or summer programs there are pros and cons to studying in China.
Pros of Studying in China
 Studying in China is surely the best possible decision you will ever make as a young fellow and it comes with several opportunities. International students get the opportunity to study in the largest economy and emerging as the fastest growing country in terms of trade and technology. Students get the opportunity to explore their future career through internships and development programs. The study in China looks great on your resume and helps you stand out from the crowd. You also get the opportunity to integrate into the most fascinating oriental culture. All these advantages comes at an affordable cost. The cost of studying in China is lower compared with other destinations
Cons of Studying in China
There may be some Language barriers on arrival, that's why it is very essential to use the services of an Agencies / providers to avoid this problem. A completely different cultural system is sometimes intimidating to international students but these cons comes with authentic experience
Using an Agency to Apply for Study in China
The process to gaining admission into Chinese Universities is not very complex but could be confusing for International Students. Admission Agencies and Study platforms makes available readily curated content, support and simplified admission process that takes out the stress of applying to study abroad. The advantages of using these platforms are:
Comprehensive Study in China information on a single platform
Multi-lingual support staff with prompt response system
Applicants get comprehensive support systems before, during and after admission
Admitted applicants get the opportunity to apply for scholarships
Platforms like China Scholar makes complete packages available for studying in China which you cannot manage all by yourself. For the first time, International students get the chance to combine Study abroad with Internships, Cultural immersion, etc
Settlement Services are always available to support students in transitioning into the new culture.
There are lots of these Agencies and service providers who promise so much and applicants should understand what each of these companies stand for before contracting their Services. Look out for comprehensive service providers, who have years of experience.