More about Higher Education Institutions in China
Let's start with innovation and how it has become an integral part of Chinese Education. Innovation helps countries to develop new products and tackle social issues such as healthcare and climate change. It is, therefore, essential to note that a country's ability to innovate rests with its education system. An adequately educated workforce is critical to improving technological capacity, healthcare and laboratory breakthroughs, and other scientific discoveries.
The concept of quality education is now part of Chinese Education as the government keeps pushing the Economy up the value chain.
Importance of Education in China
The Chinese education system plays a central role in the lives of the Chinese to the most crucial step, the first time Gao Kao (the entrance exam for the best and most famous universities). In some way, it already determines the career and fate of Chinese students. Obtaining a master's or bachelor's degree from a prestigious university makes it easier to find a higher-level job. Since Chinese students are under intense pressure from the beginning of their academic career, it's no wonder they've developed high resistance to stress and competition. Every semester, month and week, exams and tests were taken, and students assessed with a points system predict their final performance. The higher the score, the better the student, if he/she can keep getting top results, the higher the chances of him/her being able to go to a prestigious high school and university.
The Cultural Revolution in China – Impact on Chinese Education
You may have heard of this important aspect of Chinese History in 1966. The goal of the Cultural Revolution is to create a Chinese Educational System with unique local characteristics. It means that the content of courses and programs get designed to fix specific Chinese problems—the specifics targeted at Agriculture, Engineering, and Science. Several Humanities and Social sciences were dropped, especially courses that require students to study the Western World. Students will study deeply about local politics, ideologies, and issues that face China.
Since the opening-up policy, China started a hybrid educational system combining western and authentic Chinese Studies.
Till now, the desire to build an education system that fits China's modern economic need has never ceased. It is why you see characteristics of the contemporary Chinese higher education system being a combination of western curriculum combined with political ideologies.
Characteristics of Chinese Education
Education in China is a state-run system of public education that is managed by the Ministry of Education. All citizens must go to school for at least nine years, known as the nine years of compulsory schooling, which is funded by the government. Compulsory education includes six years of primary education, starting at the age of six or seven, and three years of secondary education (junior secondary school) for children aged 12 to 15. Some counties may have five years of elementary school, but four years before junior high school. After junior high school, there are three years of senior high school, which then completes secondary school.
The Department of Education reported a 99 percent turnout rate for elementary school and an 80 percent rate for both primary and secondary schools. In 1985, the government abolished taxpayer-funded higher education, requiring the university's applicants to compete for scholarships based on academic competence. In the early 1980s, the government allowed the creation of the first private higher education institution, increasing the number of students and people who hold doctoral degrees fivefold from 1995 to 2005.
The Statistics on Education in China
In 2003, central and local governments in China supported 1,552 higher education institutions (colleges and universities) and their 725,000 professors and 11 million students (see List of universities in China). There are more than 100 essential national universities – including Peking University and Tsinghua University – that are considered an elite group of Chinese universities. Chinese spending has grown by 20% a year since 1999, now reaching more than $100 billion, and as many as 1.5 million science and engineering students graduated from Chinese universities in 2006. China published 184,080 newspapers as of 2008.
International Students Prefer to Study in China
China also is the top destination for international students. As of 2013, China is the most popular country in Asia for international students, and in third place overall between countries. As for 2018, the country has the world's second-highest number of top universities.
Laws governing the system of education under the regulation on academic degrees are:- the Compulsory Education Act, the Teachers Act, education, the Law on Vocational Education, and the Higher Education Act. See also: Law of the People's Republic of China.
Although Shanghai and Hong Kong are among the top performers in the Program for International Student Assessment, the education system in China has been criticized for its strictness and its emphasis on preparing the trial.
Higher Education in China
By the end of 2004, China had 2,236 Higher Learning schools, with more than 20 million students; the gross rate of enrolment in higher education schools reaches 19 percent. Postgraduate education is the fastest growing sector, with 24.1 percent more students recruited and 25.9 percent more researchers than a year earlier. This enrollment growth indicates that China has entered the stage of accessible education. The UNESCO report on world higher education in June 2003 pointed out that the student population of Chinese higher education schools doubled in a short time, and was the largest in the world.
Many industrial multiversities and specialized colleges have been established. Strengthening several incomplete topics and developing new specialties. Some of the latest programs are automation, nuclear energy, energy sources, oceanography, nuclear physics, computer science, polymer chemistry, polymer physics, radiochemistry, physical chemistry, and biophysics. A project to create 100 world-class universities began in 1993, with 708 higher education schools merged into 302 universities. Combining higher education schools has produced far-reaching reform of higher education management, optimizing the educational allocation of resources, and further improving the quality of education and school standards. More than 30 universities have received help from a national fund to support their reach of the world's elite class.
Between 1999 and 2003, enrollment in higher education increased from 1,600,000 to 3,820,000. In 2004, the total enrolment in ordinary higher education schools was 4,473,000, which is 651,000 more than in 2003. Higher education schools and research institutions enrolled 326,000 postgraduate students, 57,000 more than the previous year. In 2010 China expected 6.3 million students to graduate from college or university, with a 63% chance of working.
The contribution to China's economic build-up and social development through higher education research is becoming increasingly evident. By strengthening the collaboration between their production, education, and research, higher education schools are accelerating the process of converting sci-tech research results into products, which give rise to many new and hi-tech companies and essential innovations. Forty-three national university sci-tech parks have been started or approved, some of which are important bases for commercializing research.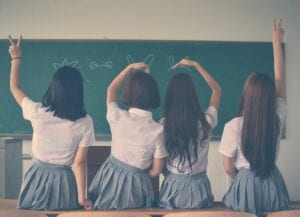 Chinese Universities
Generally speaking, all Chinese universities are multidisciplinary, but they are known for specific directions. Fudan University is very well recognized for their modern languages and political training, while if a company is looking for a highly educated engineer, you should consider candidates from Shanghai Jiaotong University and the Chinese University of Science and Technology.
Most Chinese universities organize higher master's degree Programs targeted at those who already graduated from masters. You will see programs such as Executive Master of Business Administration (EMBA), M.A., and M.Sc. It is not uncommon to find a senior executive in these programs. The reason is that these people want a master's degree that can take them further into their careers and sometimes provide more credibility to their employer and future partners.
Remember that each university has its own rules related to admission, but if you are applying for an English-language program, a copy of your TOEFL or IELTS diploma is generally required. In contrast, if you are applying for a course in Chinese, you must have an HSK certificate to demonstrate your Chinese language level. In general, letters of recommendation are also very welcome.
Programs offered by Chinese Universities
Chinese Universities offers several programs and courses in various sectors. From undergraduate programs to postgraduate and technical certificate courses, there are several opportunities to explore. You will now find
Post Graduate Diploma etc
Recent Years and Future of Chinese Education
In recent years, the Chinese government lays a primary emphasis on vocational and technical education. Chinese undergraduate Students are encouraged to take an additional vocational certificate in technical areas before graduation. As it is at an early stage, more universities will soon join to implement the policy.
China has invested in higher education by boosting capacity and building modern higher educational institutions. The China you see today was built on technical skills and raw talents produced by universities in various cities and provinces. We can conclude that skilled professional talents are essential to building economies.
The Future looks excellent for education in China, and we will see more Chinese characteristics introduced into the curriculum. But as more and more Chinese students go abroad to study, the impact is yet to be seen. With changes in the world economy and the rise of China, Future students will not crave for western education. International students will continue to study in China as long as the Chinese Economy remains attractive.
Internationalization of Chinese Education
Chinese educational system continues to gain popularity internationally. Students from abroad no more come to learn only Chinese. They also join degree programs in various fields like Engineering, Law, Economics, International Trade, Politics, and several others.
Chinese Universities partner with their international counterparts to develop programs and exchanges. It is a strategy to expose them to the Western curriculum, which has become a minor aspect of Chinese Education. Scholarships are also now available to entice international students to study in China.
More and more Chinese Universities are offering English taught Master's Degree and Bachelor's Programs. It has made it easier for international students to study in China.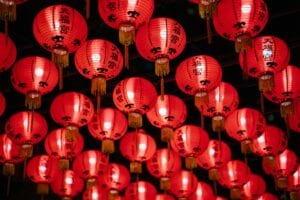 Fun Facts – The Standard Chinese Language (Mandarin)
Chinese usually means Standard Mandarin. This is the official language of the People's Republic of China, of Taiwan, and one of the official languages ​​of Singapore. The language is understood by about 70% of the residents of the Chinese People's Republic. Besides, almost every province has its dialect. Furthermore, all ethics, except the Hui ethic, have their language.
Standard Chinese also called simplified Chinese, has not been around for very long. In the twentieth century, the Chinese government wanted a standard language for the entire country. That is why it was decided to take the dialect of the capital as a starting point. Since 1958, standard Mandarin has been promoted as a spoken language for all of China through schools and radio.
The simplification of Chinese characters is also continuing. The simplified Romanization or phonetic transcription of the Chinese characters, the so-called Hanyu-Pinyin spelling, was officially accepted on January 1, 1979.
Do you want to study in China?
The opportunities, the culture, the people, the jobs, the quality education, and the vibrant Economy indicated that China is second to none destination to study abroad.
China Scholar will help you secure admission to Chinese Universities for your study in China. With over a decade of experience, we are the most extensive student mobility program in China, covering all aspects of what you need. We also support you through your stay in China, offering comprehensive packages. Aside from getting a professional admission process, we encourage you through Career Development, Internship programs, study success, and job introduction. While in China, you will get full access to our community of entrepreneurship programs, career events, and Senior coaches.