Why must you know the documents required to apply for a Study in China?
Studying abroad is, for some people, a dream come true, while others have yet to develop interest. If you do plan to cross the border for a rich cultural experience, you have to arrange vital documents. That's kind of sounding complicated, but it's so easy, so let's break it down. No worries, this article makes it a little easier for you with some tips on what documents you need to study abroad. Or, more specifically, studying in China!
Studying in China is attractive on many fronts. It's a unique experience that you will never forget. A different language and a different culture make for a great adventure. It's suitable for your personal development, and it's a plus on your resume.
What Chinese university is right for you?
To start with something quite general. Maybe you choose the university where you're going to study because they're a sister university to the university where you're already studying. Or would you like to study in Shanghai? Or would you instead go for the quality of a language program? Well. Whatever your preference may be, there are a lot of Chinese universities to select. You can base your choice on quality, cost, and location, among other things.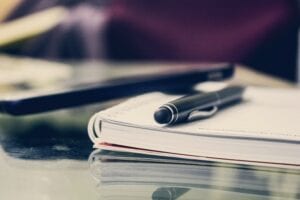 6 Relevant documents required to apply for a Study in China
Studying Abroad can be very interesting and easy. Some people may believe it is easier for a camel to go through the eye of a needle than the opportunity to study abroad, which I disagree. Believe it or not, it's surprisingly simple. All you need is that you have the essential and important documents you need to study abroad, and you are ready to go.
So often, prospective students complain about their admission application to schools that they have applied to just to be rejected. The simple reason is that they did not send all the required documents required by the admissions department.
These documents are, therefore, vital to include in an application because omitting them can lead to rejection of the application by the admission officers. What documents are these, and where can they be obtained?
International passport
An international passport is a document containing information such as the owner's name, date of birth, passport number, passport issue/expiration date, etc. An immigration office issues it. So, if you need one, just walk up to an immigration department close to you and get it. The price ranges from €50 to €150, depending on your country.
Diplomas/Degrees Certificates and Transcripts
If you want your application to be successful, one of the most important documents needed is your certificates. Your transcripts will also be required. These documents will show your grades as well as your field of study. In instances where applicants have not graduated, a letter from the Dean of Students stating when she/he will graduate is acceptable.
If the admissions committee looks into this, they can decide how qualified a candidate is for the program he/she chooses to study. if these documents are not available, applications such as candidates will not be considered.
Proof of financial support
Most countries require international students to have sufficient resources to take care of themselves while abroad. You should prove that you can cover your tuition fees, living expenses, housing, etc. In China, for example, the cost of living is estimated at €500 per month. Students who want to study in China are expected to present an account statement of around €10,000 before they are issued a visa to study in the country, also depending on how long the study will be.
However, if the student intends to apply for a scholarship, he must provide an official document issued by the scholarship body stating the terms and conditions of the award.
One of the reasons why international students prefer to study in China is the availability of funding opportunities.
Application forms
The Chinese Universities have their admission forms mostly online. Every student must fill out and submit it in time. Failure to do so means you have not applied at all. These days, university application is completed online, but applicants must print out the final version.
Always make sure the content of your application materials is correct. Avoid submitting false information.
At China Scholar, we understand how tough it is to fill out multiple application forms, so we designed a single application form. Our clients can fill out a single form but apply it to several universities.
Health Check Certificate/Physical Examination Form
Universities would like to know you are healthy and fit to complete the courses. There is a standardized health check forms for all Chinese. It could be downloaded during the application.
Submit the details to a certified physician to conduct various tests and submit the final version to multiple universities.
An invitation letter
When an application for admission to a school is sent, the school will have to prepare an offer/invitation letter stating that they have accepted the applicant to study at their school. This document is usually issued by the school's admissions department and usually takes 3 to 4 weeks to be processed. This document is so important that it is necessary to get a visa.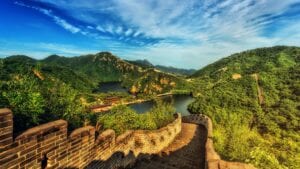 Studying in China
The visa is usually the last thing students need to prepare before departing. After securing admission, you will want to apply for your visa as soon as possible. To apply for your student visa to China, you need some documents, including the JW201/JW202 form.
Apply for Student Visa
When all your papers have arrived, you can apply for your visa. This can be done in several ways: directly through the embassy or through the visa exchange. You need quite a bit for your application. This is the list:
Valid passport with a validity of at least six months with room for your visa.
Visa application form + an official passport photo.
The original & a copy of the proof of registration you received from the university.
The original & a copy of the JW201 / JW202 form you received from the university.
Plane ticket (return) or an exit certificate.
Proof of accommodation in China.
You can get proof of accommodation at your university. Most students will live on campus, and then the university can help you with this. The fact that the rent expires before the semester is over is not a problem.
Your application has been approved!
When your visa application is approved, and you have your passport back, you can dance to the airport. Your registration is official! You can now start booking your ticket to China.
3 Fun Facts about China
China is a country that fascinates many Europeans and Americans. When studying in China, you could go through a culture shock phase because of all the differences. However, China is known for having one of the oldest cultures in the world, and the citizens have lived with some traditions for thousands of years. Below, you can find some fun facts about China that you may notice during your study.
Chinese people eat so many instant noodles that the entire population of Morocco could eat them three times a day for a year.
Instant noodles are a popular meal among the Chinese population. In 2017, 39 billion cups were allegedly eaten by the people of China and Hong Kong in a whole year. Three times more than the first pursuer in Indonesia. Assuming that one packet corresponds to one meal, the entire population of Morocco could eat three times a day with that amount of noodles for a year.
And yet, consumption in China is falling. Since 2013, this industry has seen sales decline by 13 percent. This has to do with the increase in the standard of living of the population. People order food online more often, and they also want higher-quality products. According to experts, this is also typical of a growing economy. When things are going well, we buy fewer cheap products. Therefore, in China, fewer noodles.
The railways in China can go three times around the world.
China has the second-largest rail network in the world. With 124,000 kilometers of tracks, the whole line could go three times around the world. The circumference of the Earth is over 40,000 kilometers. Only the United States has an even longer railway line, although it is twice as large as China's.
China is leading the way in the number of kilometers of rail for high-speed trains. At the end of 2018, that network was at 29,000 kilometers. By 2050, the country hopes to reach 274,000 kilometers of railways.
Chinese eat the weight of 5,400 Eiffel Towers of pork every year.
The meat Chinese people eat makes for impressive figures. Pork is very popular. A few years ago, consumption reached the top amount, causing a slight decline afterward. Yet China's population still consumes 54 million tons of pork a year. That is more than double the entire European Union and more than six times the amount of the United States.
All the Chinese people together eat a total weight of 5,400 Eiffel Towers of pork every year. The Eiffel Tower weighs about 10,000 tons.
What to Study in China?
China Scholar has reinvented admission services in China to deliver value to international students who decide to study in China. We have combined Admission, career development, and Jobs or entrepreneurial programs under a single application. Never before, students can now study, intern, find jobs, and also set up their own companies in China. We support applicants through our streamlined admission platform and professional admission consultants, coaches, and mentors. We invest in your success. You can actually build your career in China
If you want to speak with an admission consultant, fill out this form, and we will be in touch to book an appointment with you.