Want to Study a Master's Degree in China? Read this first
Let's start with the side attractions. First of all, China has a beautiful oriental culture like no other place, the beautiful scenes, the technological inventions, and the economic strength coupled with opportunities. I have some tips for you for studying a master's degree in China.
After years of hard work during your bachelor's degree studies, you have finally decided to pursue a graduate degree. You had options to do an internship or continue your study abroad. Great! A master's degree in China will be a sure bet guaranteeing personal growth and opportunities. Yes, it takes you a lot going through the admission process, regulation, and of course, that whole bureaucratic paperwork, but don't let that stop you. If you want to study or acquire a master's degree abroad, you must start preparing on time. Start about a year before departure, so you have no unpleasant surprises before departure.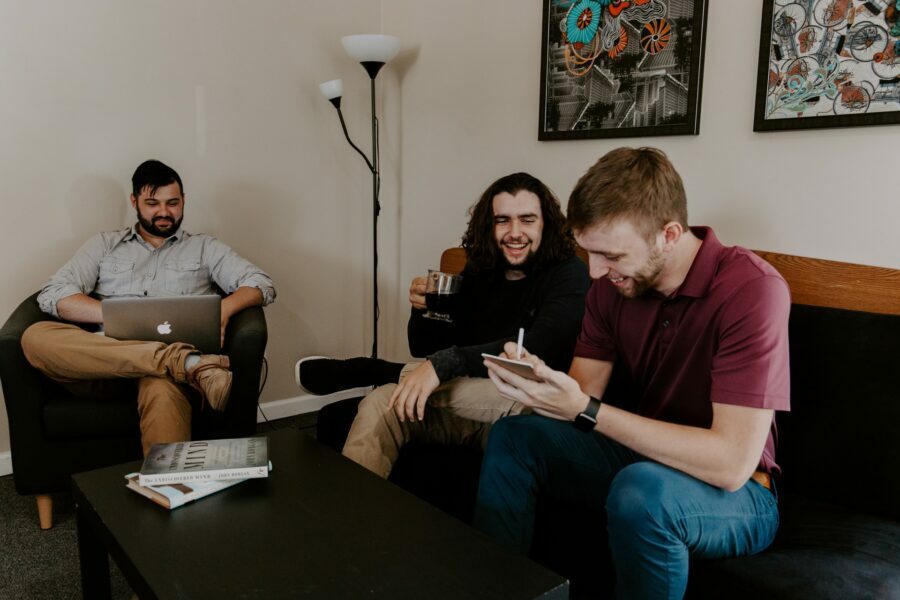 Study Master Degree in China: Tuition Fees, Cost of Living and Visa Applications
China is an Asian country in East Asia. It borders countries like India, Russia, North Korea, Bhutan, Vietnam, Laos, Mongolia, Pakistan, etc. Many students choose this beautiful country as their study destination because of the cheap and affordable high-quality education. Apart from this, China ranks in the top 10 countries with advanced technology. What this means is that as a student, you have the opportunity to study with the latest technology, explore job opportunities, and also meet business executives who are working in China. Let's explore the prospect of studying in China, tuition fees, living expenses, applications for studies and scholarships, etc.
Tuition
A lot of students get turned off from studying abroad, but when it comes to budgeting for your Master's degree in China, there is good news! There are two dimensions to the Cost of studying abroad, i.e., Cost of living and tuition fee. Usually, these are two different dimensions to consider. European and American Universities have a higher cost of living and high tuition. Eastern European countries come with High tuition fees, but lower Cost of living, Nordic or Scandinavian counties have an affordable cost of education, but the living Cost will slew you.
Then comes the perfect quadrant to the circle. China is noted for lower tuition and lower Cost of living! If you don't have much money to pay for high tuition fees in the UK, US, Australia, and some European countries, I will recommend you to study in China. Tuition fees at Chinese universities are low and affordable. These costs typically range from $2,000 to $4,000, depending on the curriculum. With a $200 monthly expense, you surely can make it. The Chinese Government also has several scholarships for international students who wish to study for a master's degree in China.
Below is a shortlist of Tuition fees are top Chinese Universities for your consideration
Cost of living
The Cost of living in China is equally low and affordable. A monthly budget of $200 to $500 can provide food, accommodation, transportation, books, etc. This amount varies depending on the city and the student's spending pattern. Public transport is a peanut; your lunch is equally cheap as well as other personal expenses.
Student Accommodation costs in China
Shanghai shenzhen and Beijing are known as some of the most expensive cities to live in. But you can find several affordable housing options within your budget in these metropolitan cities. Some of the top metropolies like Tianjin, Jiangsu, or Sichuan report cheaper rental charges.
What sort of accommodation do students prefer?:
Student residence / Campus Dormitories – prices range between 200 and $500 /month.
Renting a flat? – You should expect to pay between $300 and $1,000 per month for a one-bedroom facility (This varies depending on the city, the location of the rooms, and room facilities).
Living with a Chinese family ( Homestay)– between Nothing and $300 per month.
Most International students will prefer living with a room mate to reduce the cost of the apartments. All accommodations rented out in China require a security deposit of 300 – 460 or an amount equal to one month. Utility bills are different from the rental charges and its good to budget around 50 USD/month to your expenses.
Costs of Chinese food
Food is part of the Chinese Culture. To many students, China is not only an excellent destination for reasons stated above but the diversity of cuisine. It is just cheap to eat in China without breaking your bank.
If you are living on campus while pursuing your Master's degree in China, you are likely to eat at the canteen. The estimated Cost of a meal from the canteen could be $2 to $4. If you decide to cook, the monthly Cost maybe even cheaper
Transportation in China
If there is one thing that China can boast of, it will be the transport system. There is a properly laid rail system, and subway lines are efficient to ride. There are student transport cards with a discount. You could spend as little as $0.5 on a one-way journey.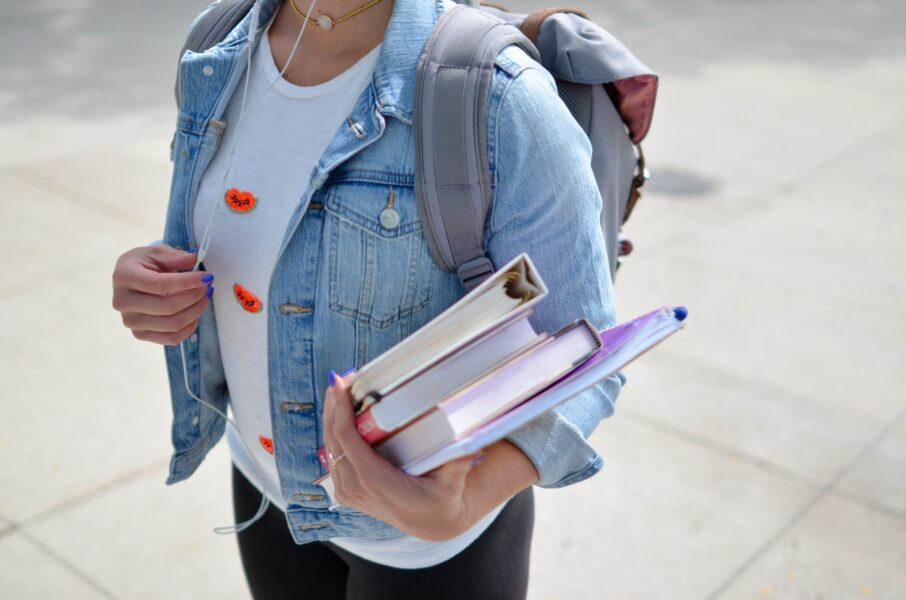 Availability of Scholarships for Master Degree
To internationalize and attract more international students to study a Master's degree in China, the Chinese Government had put in place scholarships. There are many scholarships available for students who want to study in China. The Chinese Government has committed about $13 million to china's government scholarship program in the academic year of 238-2012 alone. This program is specifically designed to provide full and partial scholarships to internationals who want to study in China. More than 25,000 students benefited from this scheme in 2011, and the Chinese Government is working to increase this number.
Work and study in China As a Master Degree Student
There are many fortune 500 organizations with branches in China. This means there are volumes of job opportunities available to international students who want to study in China. It is the dream of many students to get part-time jobs during their studies abroad. Fortunately, in China, these opportunities are available as internships. But we will caution that you cannot use your student visa to work Full-time in China.  You are allowed to intern with a company for experience's sake but not to be fully employed. So international students who are self-funded must prepare financially before they arrive in China.
There are thousands of opportunities for you to secure a full-time job in China after you graduate from your Master's degree. Top Companies like Daimler Benz, Audi, Alibaba, Bytedance, have graduate entry programs.
Language – English Taught Master Degree or Chinese Taught?
The official language of China is Mandarin or Putonghua. It is spoken across the country, although most Chinese also speak a local dialect. But there are English taught Master Degree Programs, and even Chinese taught. Depending on your expectations, you may decide which of these options to select.
However, many young people, especially students, speak English so that you can communicate relatively easily.
Those who want to learn the language have countless options to improve their Mandarin proficiency before joining Chiese taught Master Degree programs. Learning Chinese in China is very useful, and you can always apply what you learn in your lessons in everyday life. It's a great way to experience local culture and improve your language skills.
Visa for Master degree Students in China
If you want to study in China, you must apply for a student visa at the Chinese Embassy in your home country.  There are two types of students Visas, i.e., the X1 and X2. X1 is for long term study programs, and if you are studying a master's degree in China, this is the right visa. To apply for a visa, you must have a valid international passport, apply for admission, and receive an offer from a university. You should also have proof of financial competence in the form of a bank statement showing that you have enough money to take care of yourself during your studies in China. Contact the Chinese Embassy in your country for a comprehensive list of documents needed for visa processing.
How to submit an application to Study Master's Degree in China?
There are two ways to apply and secure admission to study a Master's degree in China. You may apply through admission platforms (Admission Agencies) like China Scholar or apply directly to the University. Most universities in China accept online applications. All you have to do is search for a university online, search their web portal, and apply online. You must have your supporting documents ready, as they may be necessary to upload during the application process. Make sure you apply on time and send all evidence to the school before the deadline.
The advantage of applying through an agency is that you get peace of mind not to worry about the deadlines and document review. You also get comprehensive program support from admission, Airport pickups, visa support, assimilation to campus arrangements, and Internships. Applying yourself means you miss out on all these fantastic services.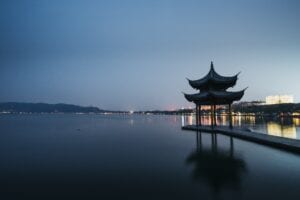 Securing Admission and Scholarships into Chinese Universities
We addressed that above but to add to that, admission to Chinese Universities goes through a process. You may register directly with the Chinese educational institution or through the China Scholarship Council.
You will also get help from China Scholar admission services. Applicants can opt for free service or a paid version.
The academic year in China
The academic year is divided into two semesters of about twenty weeks. The first semester starts in September; the second runs from February/March to June.
Registration
On arrival, you to convert your student visa into a resident permit. Your University will guide you through the process.  Notification is made directly to the chosen educational institution or through the China Scholarship Council (CSC), even if you do not submit a scholarship application. The registration forms are available from the Chinese Embassy and the CSC.
For registration, you also need a health certificate, two certified copies of your diploma, a translation of your grade list in English or Chinese, and two letters of recommendation if you want to be admitted to a master's or doctoral program. The registration fee varies by the educational institution and is between € 40 and € 80.
Language requirements
The official teaching language is English and Mandarin. Most universities offer special programs and courses for international students. Chinese language acquisition, Chinese culture, and sometimes substantive subjects, such as economics and law (in English), are central to this. More and more Chinese universities are also offering subjects in English, which has increased the choice for International students who want to study for a master's degree in China.
At many universities, international students can also participate (in whole or part) in mainstream Chinese education. You will then have to take the HSK or Chinese Proficiency Test exam with good effect beforehand.
If you are considering English taught Master's degree in China, there are several courses available at our partner Universities. Non-native English speakers will need SAT/ IELTS/ or other English language proficiency tests.

Recognition credits
Chinese Universities have their ways of calculating credit scores. The Universities provide detailed course and module components to help you decide combinations. If you are studying to secure credit f other universities outside of China, Contact the person responsible for your training to discuss the value of your foreign credits and what the conditions are to get them accepted in your own country. Think not only of the content of the subjects but also of the minimum result you need to get the credits awarded. This system can vary from country to country.
List of High Rated Universities in China
If you are excited to study in China but have no clue which University you want to go to yet, take a look below for a list with top-rated institutions in China: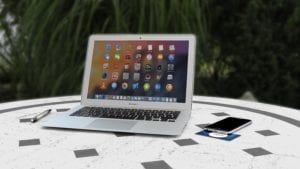 Internet in China
Internet restrictions are called the Great Firewall of China, a name that reflects the vast scale of Internet censorship in China. A proven method to bypass censorship and simply keep access to Facebook, Twitter, Google, and other blocked websites is to install a Virtual Private Network (VPN), something you need to do before you leave for China. The use of VPNs among foreign ex-pats and students in China is widespread and condoned. VPN services are sometimes temporarily rendered unusable, for example, during significant party congresses in Beijing.
Social media in China
With a VPN, you can access the usual social media and chat apps, but in China, WhatsApp and Facebook are rarely used. If you go to China for quite some time, you will have to consider installing some Chinese apps that will allow you to connect with the locals. But know what you're getting into your home because Chinese internet companies are known for not being so closely related to the privacy of their users. This is partly due to the increasingly stringent requirements placed on Internet service providers, who have to share a lot of privacy-sensitive data with the authorities when they ask for it. Other causes include the lack of encryption and the lack of openness about how these companies deal with the data belonging to hundreds of millions of users.
WeChat (Chinese: Weixin) and QQ, both from parent company Tencent, are two of China's most widely used chat applications. They serve nearly 700 million (WeChat) and more than 850 million (QQ) active users. In a 2016 Amnesty report in which online messaging services receive a reported figure on privacy, both WeChat and QQ score very poorly: 0 out of 100. Although WeChat's messages are encrypted, the process reverses on Tencent's servers. As a result, the company has full insight into all the messages sent, which are also regularly shared with the authorities.
However, the widespread use of both chat apps makes it difficult to leave them behind. Especially WeChat has several features that can come in handy in everyday life, such as payments, ordering food, and opening a sharing bike. Furthermore, fellow students, companies, but sometimes even teachers will also want to communicate with you via WeChat because e-mail is rarely used in China. Can you still live without it?
So what's Next?
Studying Masters in China and living in China enhances your chance to secure a job after graduation or even improve your profile for progress. There is little to no language barrier as most Universities offer Bachelor's and Master's degrees taught in English.
International students can decide to continue their stay in China by applying for jobs or starting their businesses. If you are already considering studying in China, Submit an inquiry to speak with an Admission Officer.