Helpful Apps that make studying easier For Students
Almost every student has a smartphone in their pocket. They use it daily, and even during holidays, students are inseparable from their phones. In this modern world, we can no longer do without technologies and applications that make our lives smarter. Most students will have apps like Facebook, Instagram, and Snapchat on their phone, but of course, some apps are handy.
Students need to continually be on top of issues, lecture notes, schedules, and teamwork. So being productive is very important to every student. Information overload is a big issue that students struggle with. Fortunately, some apps are available to help you stay focused as a student and still enjoy life as an average person
This article has the best apps for students in a row.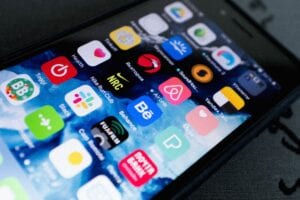 Socrative – effective and relaxed learning
Socrative allows students to vote/answer questions without having specific voting booths at your disposal. Socrative is software that you can use on any computer, but also smartphones. It works very simply. As a teacher, you create an account. Then you get a personal 'room number.' In your own 'room,' you can compose quizzes from multiple-choice questions and questions with short answers. You pass on the room number to your students. The students sign up, fill in the room number, and the quiz can begin. You have the choice to work for class by the question or let everyone choose their own pace. You can also use two forms: the ordinary shape and a 'game' shape in which the student (or the group of students) has to get a rocket across the screen as quickly as possible through the right answers. The app is available for iOS and Android.
Evernote – notes overview.
Evernote is the app to organize all your notes. You can easily sync them on all your devices, and you can also make presentations with the app. Evernote was founded to address a growing problem that technology had helped create: how to succeed in a world of ever-increasing amount and speed of information. Nowadays, people are overwhelmed with information. How to deal with it is causing unrest. Evernote now helps people focus, to make progress for what matters most. Evernote introduced and continues to grow the digital productivity movement. More than 225 million people around the world have discovered Evernote and are used in more than 25 languages. The app is available for iOS and Android.
Alarmy – the most annoying alarm clock
Are you bad at getting out of bed in the morning? Alarmy is the most annoying alarm clock ever, but it does work. You register a place where you want to set off the alarm, and when the alarm goes off, you have to go to the registered place and take a picture there. So that could be the bathroom or kitchen. At least you'll be out right away! The app is available for iOS and Android.
Pocket – save and share articles and stories.
Pocket is an app where you can store links speedily and conveniently. For example, from an article you want to read back later, from a vacancy, you want to respond to then or from a cool website that you want to visit more often. It works super simple and on all your devices. The app is ideal if you come across something you find interesting via social media or in between, and you want to read it extensively later. Save it, and you won't lose it. Even if you've learned something interesting that you want to read them or something you want to do later, you can save it and see later. It works smoothly and quickly, it costs almost no effort, and it can yield a lot! The app is available for iOS and Android.
Photomath – solutions for tricky sums
An app that solves sums for you sounds too good to be true, right? With Photomath, you take a picture of the figures, and it calculates it for you, with explanations. PhotoMath makes it easy to take a picture of a mathematical formula, and then let the app do the work. The functionality is continuously updated, but PhotoMath can easily handle most formulas. However, handwritten texts are currently unable to be processed by the app: the formula must be photographed from a screen or paper. The app is available for iOS and Android.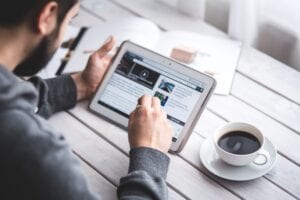 Forest – no longer distracted by social media.
Are you easily distracted by social media on your phone? Then Forest might be for you. You plant a seed, and that seed is going to develop into a tree. But, if you can't resist the temptation to shut down the app and watch it on Facebook, your tree will die. The feeling of achieving something and responsibility ensures that users stay away from their phones without difficulty. The app is available for iOS and Android.
Spotted – find friends
This initiative started on the 'Spotted' Facebook pages for university libraries, where students leave a message for a person they saw but dare not speak to. In the meantime, the app has broadened and is also focusing on gaining new social contacts with whom you may have shared interests. An excellent way to find people who practice the same sport, visit nice restaurants or just as enjoy watching TV shows.
iStudiez Pro – all-in-one
This app puts your study schedule on top of your existing iOS calendar. You indicate how long you take courses and what appointments they belong to. But iStudiez Pro is much more than that: it includes a to-do list to track your homework assignments, you can create working groups, plan projects, and consult grades and subjects achieved. iStudiez Pro also has a Mac and Apple Watch app. The built-in sync service always makes all your data up-to-date on all your devices.
WeTransfer – exchange files
You can exchange large files with the app WeTransfer. Sometimes you have to hand in a piece of work or graphic design, which is going to run nicely in the Mb's. If you can't send via email, you can choose to send via special services such as WeTransfer. By default, iOS 8 already has the ability to send files that are much larger than the limit of your mailbox, but that does run via iCloud. And that's where the storage space is ultimately limited.
Week Calendar – extended calendar
The app Week Calendar offers all the overviews you can think of. Appointments in a list, per day, per week as a block schedule, per week as paper agenda or per year. Besides, there are two monthly overviews in the app. The app contains many more options: for example, you can set color filters or icons if certain words appear in your appointment, and you can have the app finish appointments for you. Useful if you plan many appointments with a similar description.
Nevertheless, scheduling an appointment is going well quickly. The calendar on the iPhone will not be more extensive than the Week Calendar. Known for its weekly overview, the app also excels in all kinds of features such as appointments, colors, and icons. There are also all kinds of options for coming back or postponing appoitments.
Dropbox – saving essential files
Dropbox is a cloud file storage service. The user can sync files with Dropbox on different devices and share them with friends at the same time. Dropbox syncs data between different computers through the Dropbox client that uses the Internet. The Dropbox client is available for Windows, Mac, and Linux. For Linux, the nautilus Dropbox package is available.
More than 500 million people now use Dropbox to store and share their files. Dropbox also designed several apps. For example, for email, that didn't work.
Want to Study in China? You will love it.
Everyone should be able to study in China in a lifetime. The culture is beautiful and unique, as well as the experience. China Scholar provides admission services and career development programs in China. We have changed the face of admission to include a comprehensive service package. Our clients do not have to worry about making study and career choices alone. We have Ph.D. holders, professors, and experts in these fields who support our students to make life long decisions.
Aside from getting admission into a top Chinese University, you get career consulting, Internship placement, job matching, Campus support, Assimmialtion services, and access to our student communities all year round. Submit the inquiry form to book an appointment with our team