Are you eager to master the beautiful Chinese language but find yourself constrained by geographical boundaries or a hectic schedule? Well, I've got the perfect solution for you. The COVID-19 outbreak has ushered online learning to a different level. Consequently, a lot of Chinese universities have increased their online Chinese language courses to you to embark on a linguistic adventure without leaving your home country.
In this article, I introduce to you the top 11 Chinese universities that offer online Chinese language courses.
Peking University – Your Gateway to Mandarin Excellence
Peking University, often referred to as "Beida" in China, stands tall as one of the most prestigious institutions in the country. Its online Chinese language courses have gained immense popularity, and here's why:
Comprehensive Curriculum:

 Peking University offers a wide range of courses catering to all proficiency levels, from beginner to advanced. Whether you want to focus on conversational Mandarin or dive into Chinese literature, they have a course for you.

Flexible Scheduling:

 With asynchronous learning options, you can access lectures and materials conveniently, making it a perfect fit for working professionals or busy students.

Experienced Instructors:

 Learn from seasoned Chinese language instructors who are passionate about teaching and dedicated to your progress.

Cultural Immersion:

 Beyond language, you'll get insights into Chinese culture, enhancing your language learning experience.
Tsinghua University – Bridging East and West through Language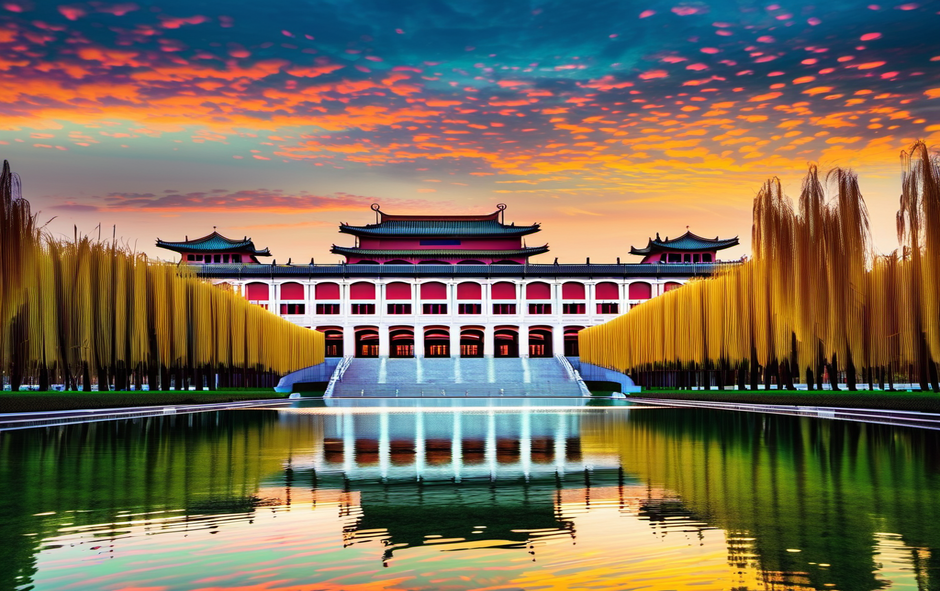 Tsinghua University, another renowned institution in China, takes a unique approach to teaching Chinese online:
Global Classroom:

 Tsinghua's online Chinese language courses attract students worldwide, creating a diverse and engaging learning environment.

Modern Technology:

 Leveraging cutting-edge technology, Tsinghua provides interactive lessons, allowing you to practice your speaking and listening skills effectively.

Certification:

 Upon completion, you'll receive a certificate from Tsinghua University, a valuable addition to your resume.

Student Support:

 They offer comprehensive student support services, ensuring you have a smooth learning journey.
Fudan University – Embrace Chinese Language and Culture
Fudan University is renowned for its dedication to promoting Chinese culture through language education:
Language and Culture Integration:

 Fudan's courses emphasize not only linguistic skills but also cultural understanding, providing a holistic language learning experience.

Live Sessions:

 Interactive live sessions with native speakers help you improve your pronunciation and fluency.

Global Network:

 Join a global community of learners and practice your language skills with fellow students.

Tailored Programs:

 Fudan offers tailored programs for different age groups and language proficiency levels, ensuring everyone can participate.
Zhejiang University – Explore Chinese from Home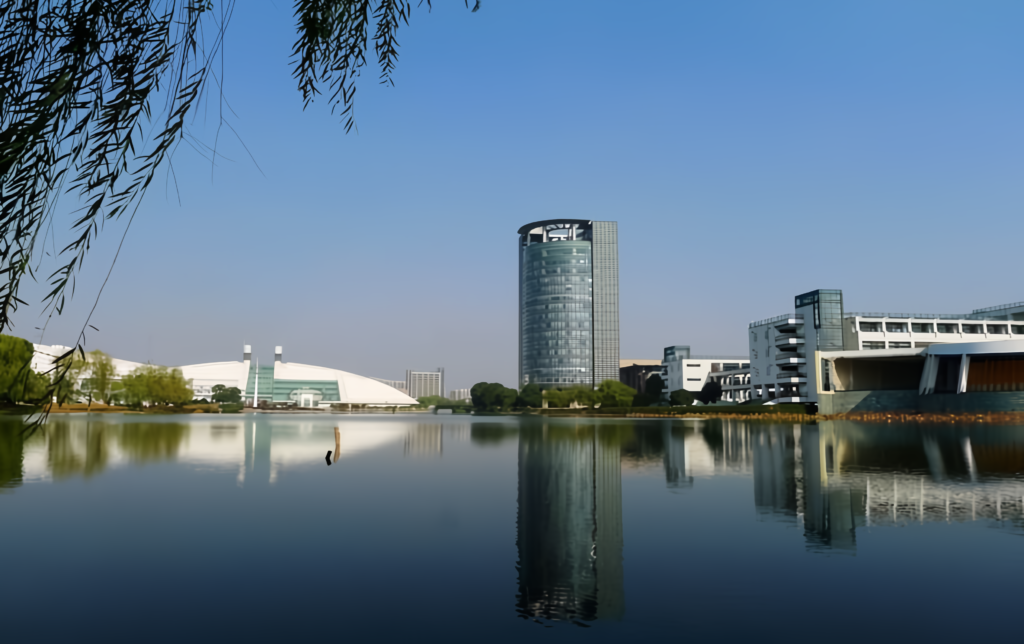 Zhejiang University offers a dynamic online Chinese language program that caters to diverse learning needs:
Flexible Duration:

 Choose from short-term courses to full-fledged degree programs, depending on your goals and availability.

Interactive Platform:

 Their user-friendly online platform fosters engagement and collaboration among students.

Rich Resources:

 Access a wealth of learning materials, including multimedia content, to enhance your language skills.

Scholarships:

 Zhejiang University provides scholarships to outstanding online learners, making quality education more accessible.
Nanjing University – Unlock the Beauty of Chinese Characters
If you're fascinated by Chinese characters and want to delve deep into their beauty and meaning, Nanjing University is the place to be:
Character-Centric Courses:

 Nanjing University specializes in teaching Chinese characters and calligraphy, making it a haven for character enthusiasts.

Online Library:

 Gain access to an extensive online library to aid your research and studies.

Cultural Workshops:

 Participate in cultural workshops to immerse yourself in Chinese traditions and art.

Expert Guidance:

 Learn from professors who are passionate about Chinese characters and their historical significance.
Beijing Language and Culture University – Immerse Yourself in Language and Culture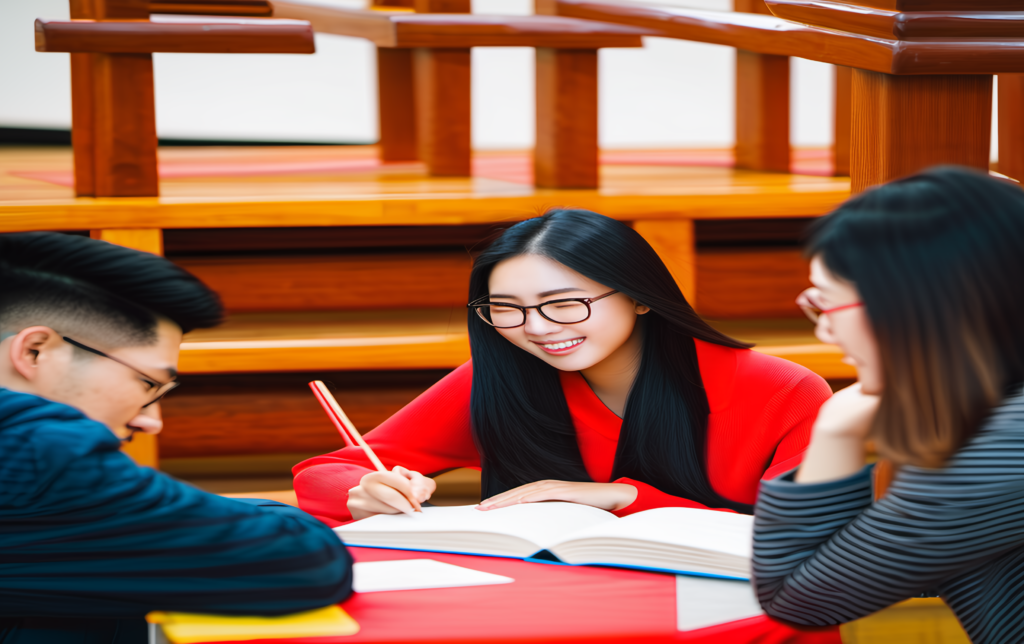 Beijing Language and Culture University (BLCU) is renowned worldwide for its expertise in teaching Chinese (Mandarin) as a foreign language. With their online Chinese language courses, you can experience their excellence from anywhere:
Specialized Language Instruction:

 BLCU's courses are designed exclusively for non-native speakers, ensuring you receive targeted and effective language instruction.

Language Partner Program:

 Practice your speaking and listening skills with native Chinese speakers through BLCU's Language Partner Program.

Culture and Language Integration:

BLCU seamlessly integrates cultural insights into its language courses, allowing you to deepen your understanding of China.

Flexible Learning Paths:

 Choose from a variety of courses, including short-term and long-term options, to tailor your learning experience.
Shanghai Jiao Tong University – Your Path to Business Chinese Proficiency
For those looking to excel in business Chinese, Shanghai Jiao Tong University has a specialized program to meet your needs:
Business Focus:

 Dive into business-specific Chinese vocabulary, communication, and etiquette.

Industry Connections:

 Benefit from the university's strong ties with the business community in Shanghai, providing networking opportunities.

Internships:

 Access internship opportunities to gain practical experience in a Chinese business environment.

Career Advancement:

 Enhance your career prospects with proficiency in business Chinese.
Sun Yat-sen University – Learn Cantonese and Beyond
Suppose you're keen on exploring the diversity of the Chinese language. In that case, Sun Yat-sen University offers courses in Cantonese and more:
Cantonese Courses:

 Delve into the rich world of Cantonese, a language with a unique charm.

Regional Dialects:

 Explore other regional dialects and better understand Chinese linguistic diversity.

Cultural Experiences:

 Immerse yourself in the culture and traditions of South China.

Flexible Electives:

 Customize your learning experience by choosing from a variety of electives.
Renmin University of China – The Art of Chinese Diplomacy
For those interested in diplomacy and international relations, Renmin University of China provides specialized courses:
Diplomatic Chinese:

 Hone your language skills in the context of diplomacy and international affairs.

Simulated Diplomatic Scenarios:

 Participate in simulated diplomatic negotiations and sharpen your communication abilities.

Guest Lecturers:

 Learn from experts and practitioners in the field of international relations.

Career Opportunities:

 Open doors to a career in diplomacy, international organizations, and more.
Related Articles:
Study in China: 5 Reasons to Study in China
8 Tips for Applying to Study in China
Scholarships in China for International Students: Ultimate Guide
Xi'an Jiaotong University – Explore China's Ancient Capital Virtually
If you're captivated by China's rich history and want to explore its ancient capital, Xi'an Jiaotong University offers the perfect opportunity:
Historical Courses:

 Study Chinese history and culture in depth, with a focus on Xi'an's historical significance.

Virtual Tours:

 Take virtual tours of Xi'an's famous landmarks and archaeological sites.

Language and History Integration:

 Enhance your language skills while unraveling China's fascinating past.

Interdisciplinary Approach:

 Benefit from courses that combine history, archaeology, and language.

FAQs with Answers!
Q1: Can I enroll in these courses if I'm a beginner in Chinese?
Absolutely! These universities offer courses catering to all proficiency levels, including complete beginners.
Q2: Are there scholarships available for online learners?
Yes, several universities offer scholarships to outstanding online learners. Be sure to check the specific university's scholarship opportunities.
Q3: Can I earn a degree online through these programs?
Some universities offer online degree programs in Chinese language and culture. Check with the university of your choice for more details.
Q4: Do I need specific software or equipment to take these online courses?
Most courses can be accessed with standard computer equipment and internet access. Having a headset with a microphone for interactive sessions is a good idea.
Q5: Are there opportunities for cultural immersion in these programs?
Many universities incorporate cultural immersion experiences into their courses, such as virtual tours, workshops, and live cultural events.
Q6: Can I take these courses from anywhere in the world?
Yes, most of these online courses are accessible from anywhere with an internet connection.